Germany inks gas deal with United Arab Emirates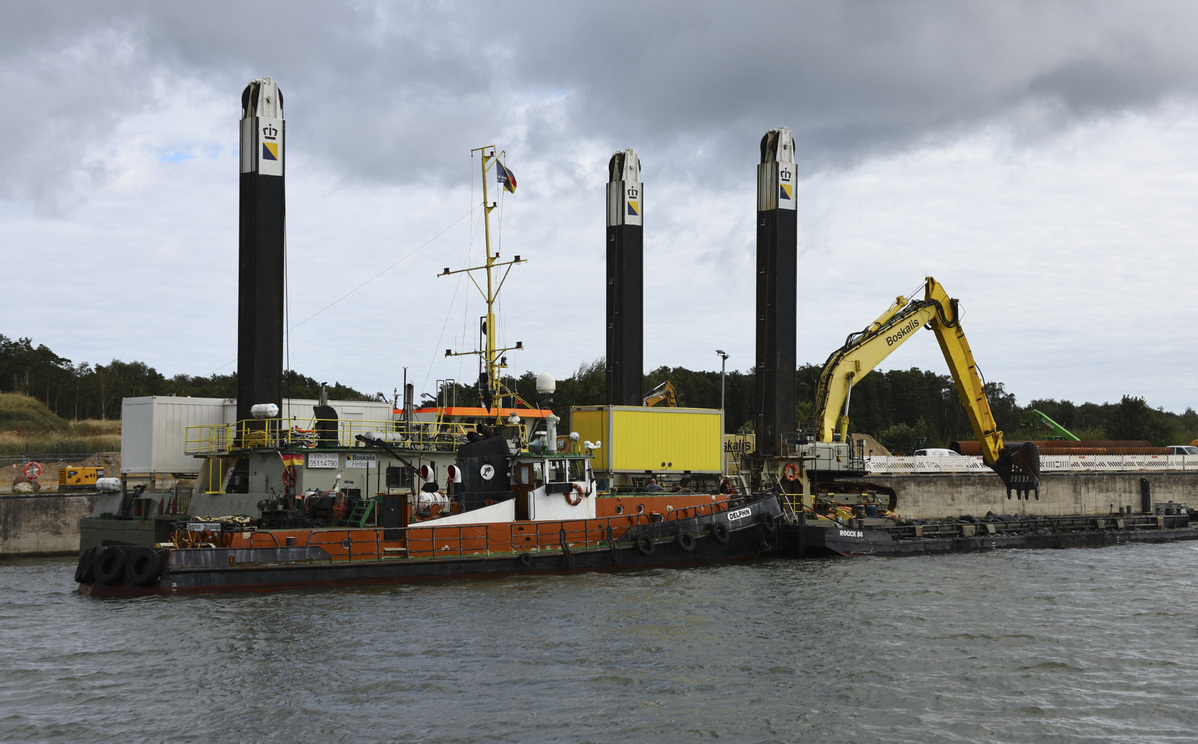 Germany's Chancellor Olaf Scholz has signed a gas deal with leaders of the United Arab Emirates, or UAE, during a two-day Gulf visit, as Europe's largest economy continues efforts to find alternatives to Russian supplies.

Scholz met with Emirati President Sheikh Mohammed bin Zayed Al Nahyan in Abu Dhabi on Sunday to secure fresh shipments of liquified natural gas, or LNG, from the Gulf state, UAE state news agency WAM reported.
The contract agrees delivery of 137,000 cubic meters of LNG to arrive in northern Germany at the end of this year, according to German energy provider RWE.
Scholz visited Saudi Arabia, UAE and Qatar during his trip, seeking to deepen ties with the Gulf and find alternative sources of energy after Germany pledged to cut its dependence on Russian gas.
Prior to the outbreak of conflict in Ukraine, Germany had bought around 55 percent of its gas from Moscow, noted Germany's DW news service. Gas supplies from Russia have since been limited, sending energy costs in Europe soaring. As a consequence, the German government also recently bought out the country's main energy provider Uniper.
"We need to make sure that the production of LNG in the world is advanced to the point where the high demand that exists can be met without having to resort to the production capacity that exists in Russia," Scholz said before the deal was reached.
The chancellor also emphasized the need for a wider range of sources for Germany's energy needs, saying that being dependent on just one source "will certainly not happen again".
The deal, with the Abu Dhabi National Oil Company, or ADNOC, includes a memorandum of understanding for multi-year supplies of LNG, reported Reuters, noting that ADNOC has also agreed to reserve an unspecified number of LNG cargoes for Germany in 2023.
Terminals in Germany will eventually be able to handle up to 12.5 billion cubic meters of LNG per year, or 13 percent of the country's gas consumption, according to data from research company Enerdata.
"This marks an important milestone in building up an LNG supply infrastructure in Germany and setting up a more diversified gas supply," RWE said in a statement.
The gas deal is part of the wider Energy Security and Industry Accelerator Agreement between Germany and the UAE, which "will enable the implementation of strategic lighthouse projects on the focus areas of renewable energies, hydrogen, LNG and climate action," Scholz said.
The chancellor also signed a deal with the UAE for the supply of diesel to Germany this month, and further monthly diesel supplies.