South Sudan rival parties agree to cease hostilities in restive northern town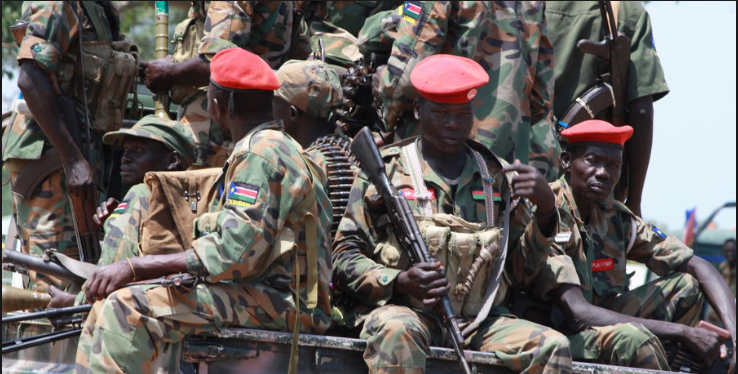 (Photo: Xinhua)
JUBA, Nov. 19 (Xinhua) -- The South Sudan Defence Forces (SSDF) and rebels allied to former first vice president Riek Machar have agreed to cease hostilities in the north-west restive region of Wau, where a recent report by an international NGO blamed both sides for displacing thousands in June.
Lam Paul Gabriel, spokesperson for the Sudan People's Liberation Army-In Opposition (SPLA-IO), said in a statement on Monday they have agreed with government troops to cease hostilities in order to restore security that will create a suitable environment for people to harvest their crops ahead of the dry season.
"The parties renewed their commitment to stop hostilities to create a climate suitable for citizens to harvest their crops from their gardens now that the dry season is approaching," Gabriel said, adding that soldiers from both sides have been cautioned to avoid indiscriminate shooting.
This follows the recent cessation of hostilities agreement between the two sides in the Yei River state near the Ugandan border and the opening up of key humanitarian corridor in the Pibor area bordering Ethiopia.
"The leadership of the SPLA-IO welcomes the effort of the teams in Wau state to implement the security arrangements and wish all South Sudanese a genuine peace," Gabriel said.
Lul Ruai Koang, SSDF spokesperson, said the ceasefire is largely holding since there have been declining hostilities between the two groups.
"It's (ceasefire) largely holding. There is marked decline in all forms of hostilities," he said in Juba.
Human rights groups have blamed government troops for causing displacement of tens of thousands of civilians and looting and destruction of civilian property in June during counterinsurgency operations in the south and west of Wau.
The affected towns and villages included Biringi, Basselia, Mboro, Bagari, Farajalla, Ngisa, Ngo Dakalla and Wad Alel.
South Sudan descended into civil war in late 2013, and the conflict has created one of the fastest growing refugee crises in the world.
A peace agreement signed in 2015 to end the violence was again violated in July 2016 when the rival factions resumed fighting in the capital, Juba, forcing Machar to flee into exile.
The UN estimates that about 4 million South Sudanese have been displaced internally and externally.
South Sudanese President Salva Kiir, his former deputy and arch rival Riek Machar and several opposition groups in September signed a new power-sharing deal aimed at ending the five-year old conflict. Enditem