Trump-backed candidate projected to win Mississippi Senate runoff
WASHINGTON, Nov. 27 (Xinhua) -- Republican candidate Cindy Hyde-Smith, backed by US President Donald Trump, is projected to win Tuesday night's special Senate election in the state of Mississippi, according to US news outlets.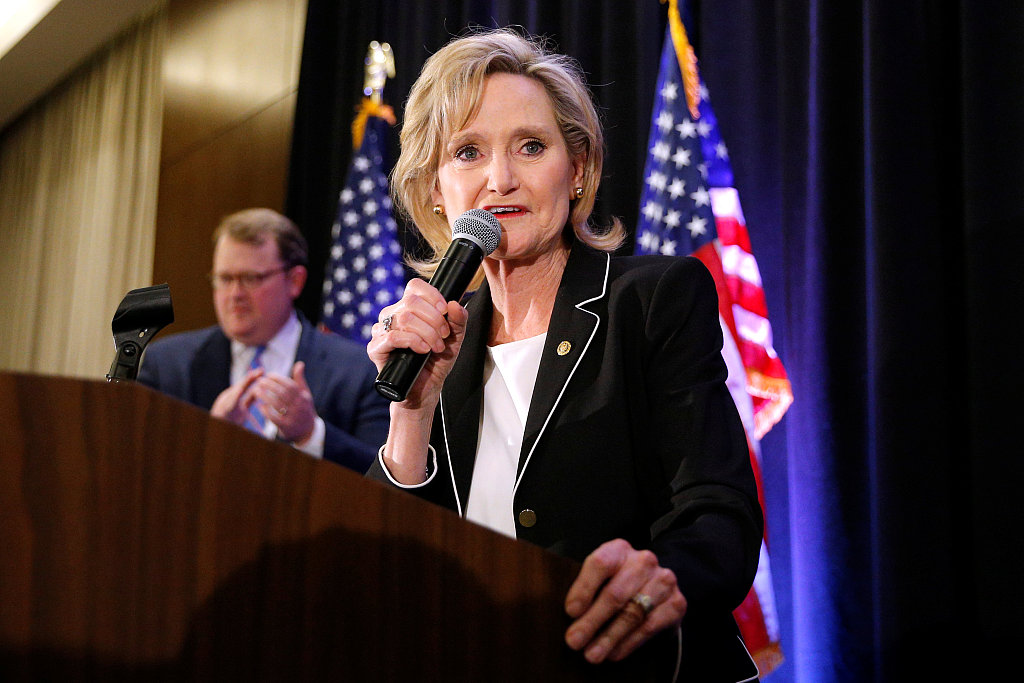 Republican US Senator Cindy Hyde-Smith speaks during an election night party in Jackson, Mississippi, US, November 27, 2018. (Photo: VCG)
Hyde-Smith's victory over Democrat Mike Espy will help the Republicans start the new Congress in January with a 53-47 majority in the Senate.
With 78 percent of votes being reported, Hyde-Smith had 55.2 percent, or 363,567 votes, versus 44.8 percent, or 296,254 votes, for Espy, according to NBC News.
Thus, Hyde-Smith is expected to become the first woman elected to the Senate from Mississippi.
If elected, she will serve out the remaining two years of former Republican Senator Thad Cochran's term, whom she was appointed to replace earlier this year after he stepped down due to health concerns.
"We are all very proud of you," the president wrote.
Hyde-Smith and Espy, an ex-congressman who served as agriculture secretary under former President Bill Clinton, were forced into a runoff after neither received the requisite 50 percent of the vote in the general election on Nov. 6.