Migration wave intensifies partisan jockeying before midterm
People's Daily app
1540344632000
Washington (People's Daily) - With just over two weeks before the US midterm elections, the border between the United States and Mexico is again facing a flood of migrants, which has angered US President Donald Trump and is adding more fuel to the partisan race towards the midterm.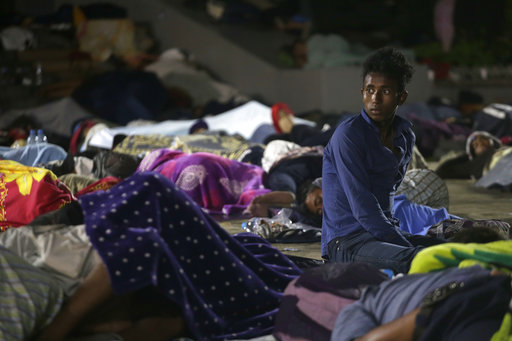 A Central American migrant sits amid a group of sleeping migrants, in Tapachula, Mexico, Monday, Oct. 22, 2018. (Photo: AP)
This new wave of migrants, altogether over 7,000, are an army of fleeing people, mostly from Guatemala, Honduras and El Salvador. As Mexico has closed its border bridge with Guatemala, many migrants took the risk of crossing the river on rafts and climbing the steep embankments before continuing to march north to the US-Mexico border.
Illegal immigration is an important issue in the relationship between the US, Mexico and some Central American countries. As some Central American countries are suffering from severe poverty and violent crime, local people flee to the United States in search of food and security.
President Trump has taken a tough stance against this new wave of migration over the past few days. After calling the Honduran and Mexican governments to action to stop the migrants heading north to the United States and claiming he is considering using the military to forcibly close the border with Mexico, Trump announced on Tuesday that his country would stop or significantly cut aid to Honduras, Guatemala and El Salvador.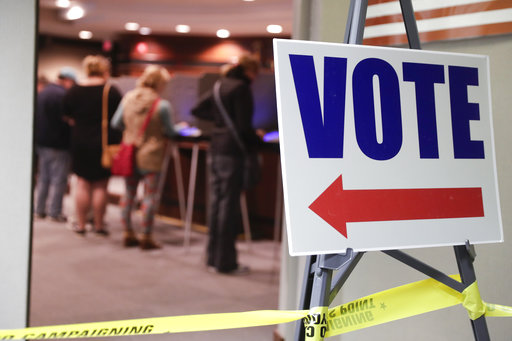 Voters cast their ballots early for the midterm elections at the Government & Judicial Center in Noblesville, Ind., Tuesday, Oct. 23, 2018. (Photo:AP)
The handling of the incident has intensified partisan jockeying before the midterm elections. Trump attacked the Democrats for being "soft" on immigration, arguing that this wave of migration is a disgrace to the party. The Democrats have pushed back, accusing Mr. Trump of politicizing the issue in an effort to galvanize Republican voters.
It is generally believed that playing the immigration card helps maintain Trump's base supporters. Analysts argue that trump's tough stance, whether it works in reality or not, will help the Republican Party in the run-up to the midterm.
The sharp scaling back of aid to Central American countries since the Trump administration took office has been cited as one of the reasons for the renewed flow of migrants along the US-Mexico border. For the moment, experts are warning that, if the US further cuts off its economic aid as announced by President Trump, it will do nothing but increase the uncertainty and instability of Central American countries, thus causing more frequent waves of illegal immigration.