Countries in LatAm report increase in COVID-19 cases, deaths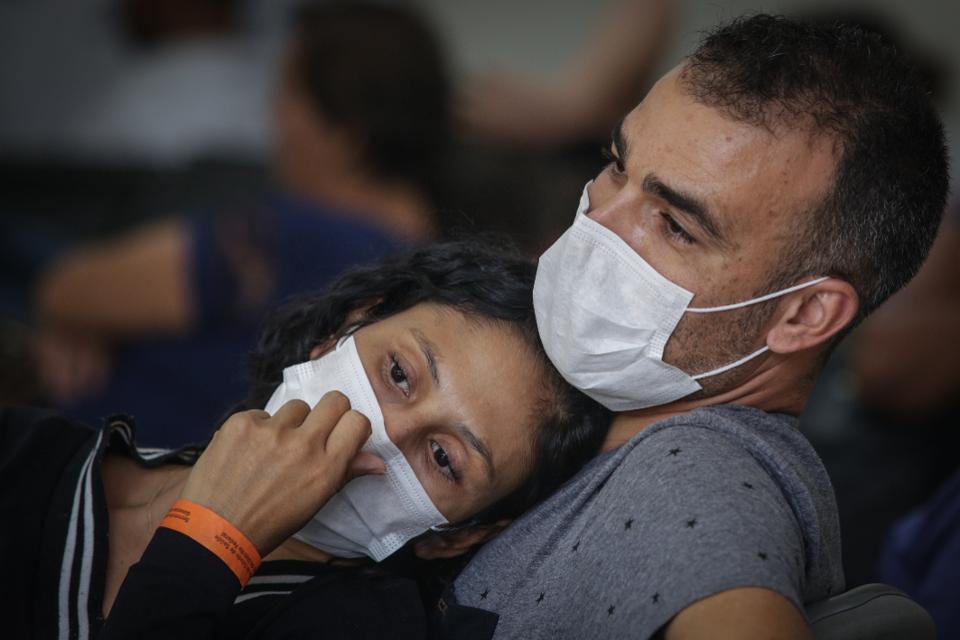 File photo

MEXICO CITY, May 1 (Xinhua) -- Latin American governments are reporting an increase in confirmed cases and deaths from COVID-19, with Peru registering record-high new infections in a 24-hour period.
Peru, so far in a 47-day state of emergency, has registered a record 3,483 new cases of COVID-19 in a single day, raising its total to 40,459, while the number of deaths rose to 1,124, the nation's health ministry reported on Friday.
In addition, the Peruvian government has sent Health Minister Victor Zamora and Defense Minister Walter Martos to the hardest-hit regions of Lambayeque and Loreto to mitigate the spread of the virus.
At least 510 cadets at a police school have been infected with COVID-19, according to Interior Minister Gaston Rodriguez, adding that a health team is currently monitoring officers who are displaying symptoms.
Rodriguez noted that his office and relevant authorities are conducting an investigation to determine the cause of this massive outbreak.
The Peruvian government has extended compulsory social isolation and a curfew until May 10 as part of measures to contain the epidemic.
In Mexico, health authorities announced that the country has registered as of Friday night a total of 20,739 positive COVID-19 cases, with 1,972 deaths.
In addition, according to Deputy Health Minister Hugo Lopez-Gatell, Mexico could see the peak on May 6.
"It is a prediction of what is going to happen and there is a probability that this will happen," said Lopez-Gatell, who heads Mexico's fight against the epidemic.
Lopez-Gatell noted that the scientific predictions are a result of coordinated work among the National Council for Science and Technology, the National Autonomous University of Mexico and other institutions.
In Ecuador, the Ministry of Public Health on Friday said the number of confirmed COVID-19 cases has risen to 26,336, with 1,063 deaths.
According to the ministry, currently, 20,988 patients are stable in home isolation, 337 are stable but have been hospitalized, and 149 have been hospitalized with a guarded prognosis.
Francisco Xavier Solorzano, vice minister of governance and health surveillance, said that "the good news is that we are seeing a decrease in the number of cases in recent days," and "the transmission speed has been reduced thanks to the measures that we have taken during these weeks."
The Chilean Ministry of Health confirmed on Friday that the country currently has 17,008 infections, with 234 deaths.
Chilean President Sebastian Pinera announced on Friday that the country has received a second batch of 117 mechanical ventilators, in addition to the 72 that arrived on April 25, which would strengthen the country's health system against COVID-19.
"This coronavirus pandemic has been a threat and has presented a gigantic challenge, but I want to say that we are preparing to be able to meet the needs of Chileans," said Pinera after reviewing the medical equipment.
According to the Chilean government, this shipment is part of a public-private cooperation to increase the amount of available equipment and medical supplies, and with this second shipment of machines, Chile will possess 1,710 mechanical ventilators.
The number of deaths in Brazil from COVID-19 rose to 6,329, with 91,589 confirmed cases, its health ministry reported on Friday.
The ministry said that in the last 24 hours, 428 new deaths as well as 6,209 new confirmed cases have been recorded.
Sao Paulo, the most populous state in Brazil, continues to be most affected by the disease, with a total of 2,511 deaths and 30,374 confirmed cases, followed by Rio de Janeiro with 921 deaths and 10,166 confirmed cases.
The city of Rio de Janeiro opened on Friday its second field hospital to serve patients infected with COVID-19, as the pandemic has put a strain on the city's public hospital network.
It is the largest field hospital of the nine planned to be installed in the city, with facilities occupying 13,000 square meters at the Riocentro Convention Center, the largest convention center in Latin America.
The new field hospital has 500 hospital beds, including 100 in the intensive care unit (ICU) and 15 for the hemodialysis unit.
At the hospital's inauguration, the hospital director, cardiologist Valesca Marques, said, "We will do everything in our power, day and night, so that we can return patients to their families alive and well." Enditem