Turbine of Indonesian crashed plane recovered, more body parts found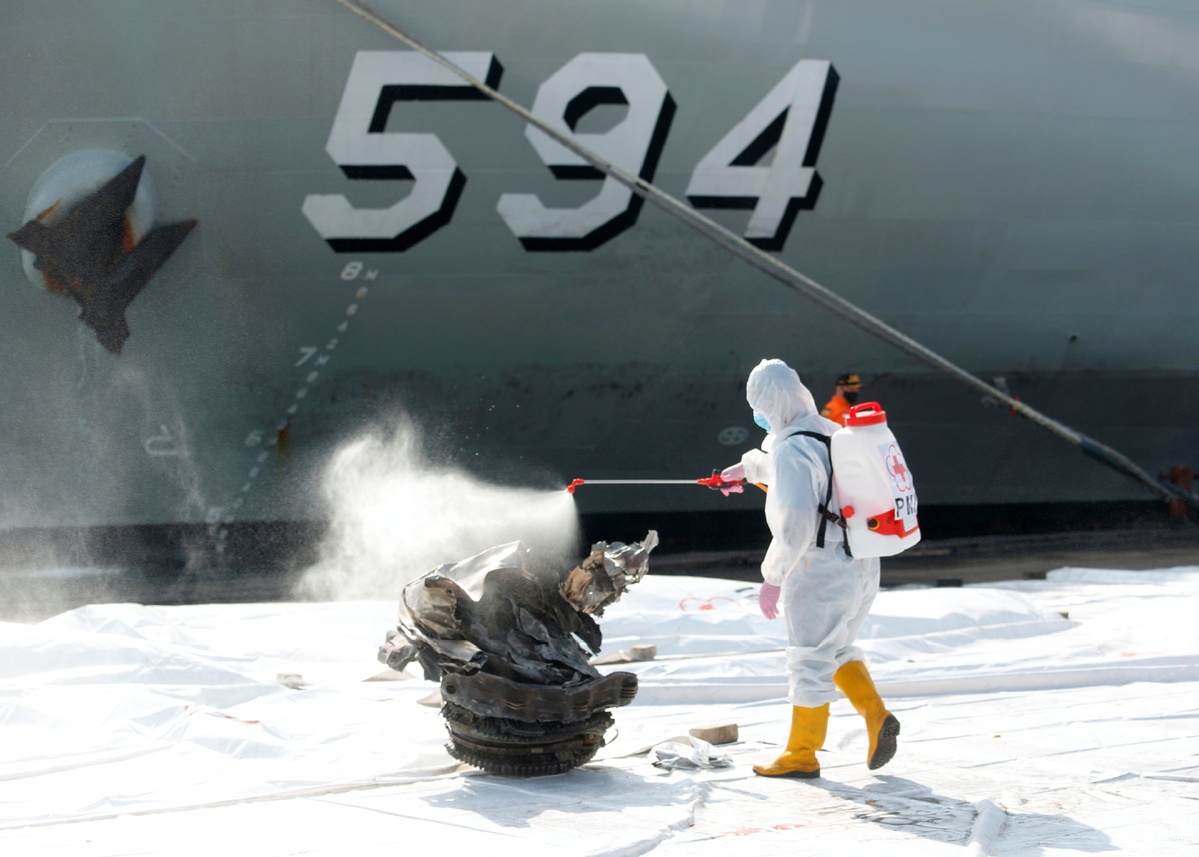 JAKARTA, Jan. 11 (Xinhua) -- Rescuers have retrieved a turbine of Sriwijaya Air plane that crashed into waters off Indonesia's capital Jakarta on Saturday, and collected more body parts of the victims, a senior official said on Monday morning.
The turbine of the Boeing 737-500 plane was handed over to the National Transportation Safety Committee (KNKT) for analysis, the National Search and Rescue Agency's Spokesman Yusuf Latief told Xinhua.
The turbine was carried by the Navy's KRI Cucut ship and arrived before midnight, according to him.
The rescuers have also found more body parts of the victims of the aircraft with the flight number of SJ-182, he said. A total 62 people were on board during the fatal accident.
The National Police's Spokesman Brigadier General Rusdi Hartono said that the total number of human body bags received by the police hospital reached seven, rising from five from hours earlier.
"Seven bags of human body parts have been received by the DVI (disaster victim identification) unit," he said.
Rescuers are attempting to find the two black boxes of the ill-fated plane, and signals of the devices have been caught clearly, Operation Director of the Search and Rescue Agency Rasman M.S. said.
The Boeing 737-500 aircraft, flying from the capital Jakarta to Pontianak city in West Kalimantan province on Saturday afternoon, crashed into the Java Sea off the Seribu District in north of Jakarta.
It was carrying 50 passengers, including seven children and three babies, and 12 crew members.