5 killed in car bombing in Iraq's Salahudin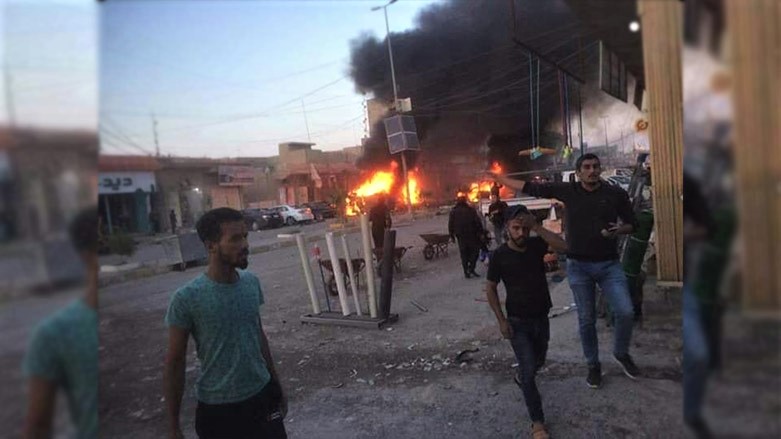 Tikriti civilians near the site of the explosion, which early reports suggest claimed the lives of at least five. (Photo: Social Media)
BAGHDAD, Nov. 18 (Xinhua) -- At least five people were killed and 13 others wounded on Sunday in a car bomb explosion in Tikrit, capital of Iraq's central province of Salahudin, a provincial police source said.

The attack took place in the evening when a booby-trapped car parking near a popular restaurant went off in downtown Tikrit, some 170 km north of the capital Baghdad, Mohammed al-Jubouri told Xinhua.
Three women and two men were killed in the explosion, while several children were among the wounded, Jubouri said.
The huge explosion destroyed part of the restaurant, as well as several nearby buildings and cars, he added.
The security forces have sealed off the scene and the surrounding area.
No group has yet claimed responsibility for the attack, but the Islamic State (IS) militant group, in most cases, is behind such attacks targeting security forces and crowded places including markets, cafes and mosques.
The security situation in Iraq has been dramatically improved after Iraqi security forces fully defeated IS militants in late 2017.
However, IS remnants have since melted or regrouped in urban and rugged areas, carrying out attacks against security forces and civilians despite regular operations to hunt them down.