Spanish leader to enhance economic, political ties with trip to Cuba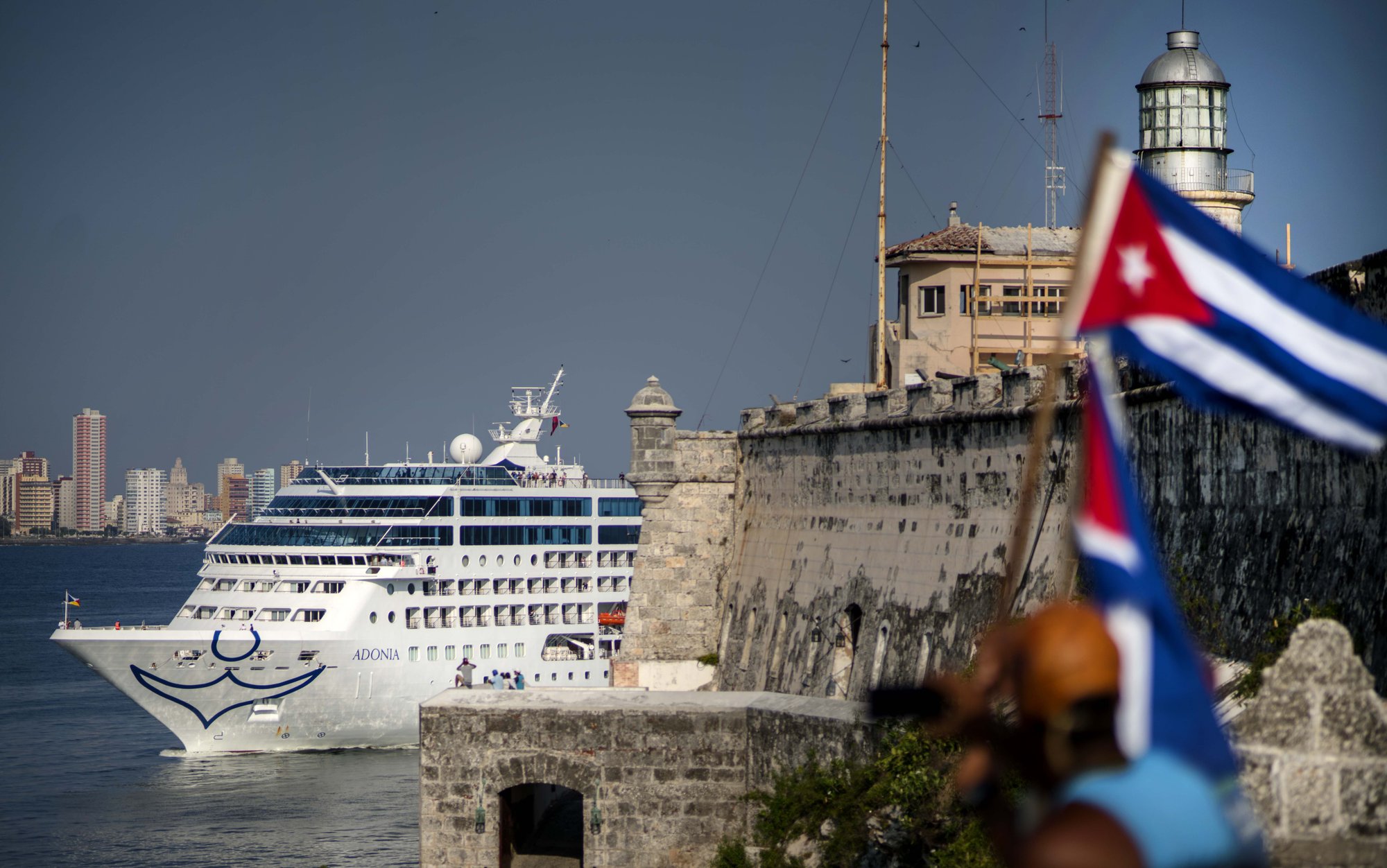 FILE - In this May 2, 2016 file photo, Carnival's Fathom cruise line ship Adonia arrives from Miami in Havana, Cuba. On Wednesday, Dec. (Photo: AP)
HAVANA, Nov. 22 (Xinhua) -- Spain's Prime Minister Pedro Sanchez was set to kick off a two-day visit to Cuba on Thursday to enhance economic and political ties between the two nations.

Sanchez's trip is the first by a Spanish prime minister in more than three decades, a sign Madrid is willing to expand cooperation with Cuba, which has been reaching out to European countries amid deteriorating ties with the United States.
His agenda focuses on promoting economic cooperation and expanding business ties. Spain is Cuba's third largest trading partner, with bilateral exchange of 1.3 billion US dollars in 2017.
More than 100 Spanish companies operate in Cuba, most in the tourism sector through partnerships between Spanish hotel chains and Cuban firms.
The Spanish leader is scheduled to arrive in Thursday afternoon in Havana, where he will be received by Cuban President Miguel Diaz-Canel.
The two will hold private talks before presiding over the signing of new cooperation agreements in different sectors. Details of the agreements have yet to be disclosed.
On Friday, Sanchez will have a work breakfast with Spanish businessmen in Cuba to learn about their experiences in the Caribbean country and new opportunities to expand trade ties.
He will also participate in a Cuba-Spain business forum that aims to expand bilateral economic cooperation and promote new areas of trade.
The Spanish prime minister is accompanied by his Minister of Industry, Trade and Tourism Reyes Maroto as well as a group of 200 entrepreneurs from different sectors.
Sanchez will also tour Old Havana accompanied by the city's official historian Eusebio Leal, who also heads the ongoing renovation of the city's colonial-era monuments.
Before returning to Madrid, Sanchez will host a meeting with Cuban intellectuals, artists, private entrepreneurs, and religious leaders.
According to the Spanish prime minister's office spokesman, the visit aims to "normalize, stabilize and deepen relations between Spain and Cuba."