Turkey detains 4 IS-linked foreign suspects
ISTANBUL, Feb. 17 (Xinhua) -- Turkish police on Sunday detained at least four foreigners in the northwestern province of Bursa over their suspected links to the Islamic State (IS) militant group.
Counter-terrorism units captured the suspects in the Mudanya district, including two women sought with a red and a blue notice, the private NTV broadcaster said.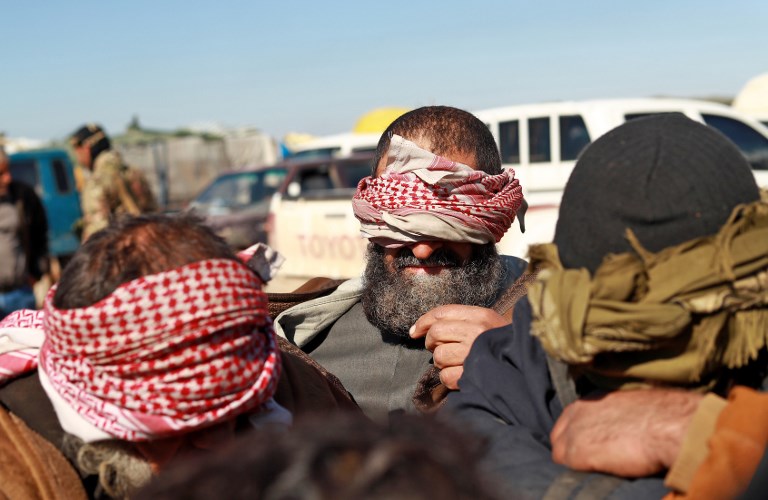 Alleged Islamic State (IS) group fighters who fled from the frontline Syrian village of Baghuz, near the Iraqi border, sit blindfolded in the back of a pickup truck after being taken into custody by SDF forces for screening, near the Omar oil field in the countryside of the eastern Syrian Deir Ezzor province on January 30, 2019. (File photo: AFP)
One female suspect is a Dutch citizen with Moroccan root, while the other has double citizenship of Morocco and the Netherlands, the NTV said.
The two male detainees, an Iraqi citizen and a Dutch national with Iraqi origin, were accused of providing shelters for the female suspects and being accessories, according to the broadcaster.
More than 300 people were killed in deadly attacks in Turkey over the years blamed on the IS.