Myanmar launches project for center of disease control, medical training center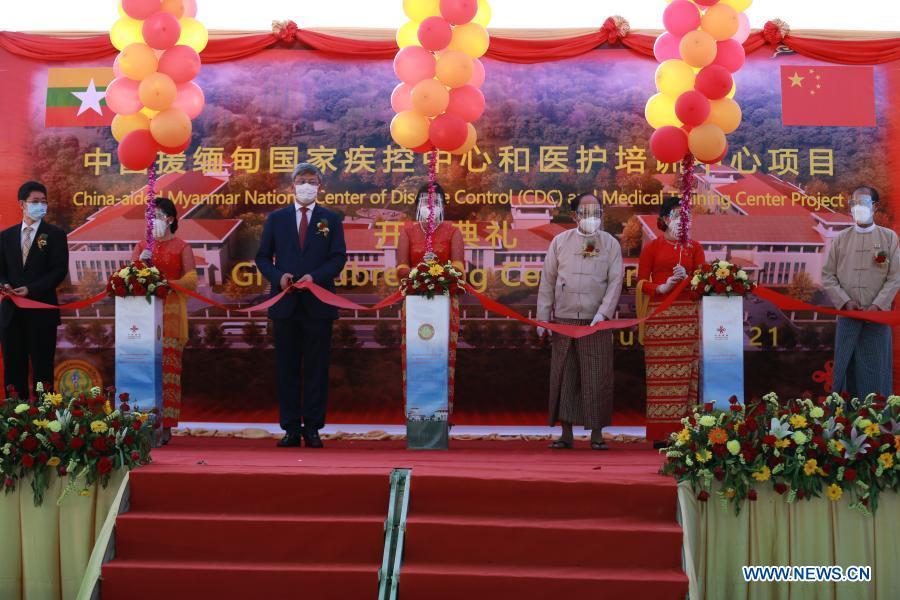 YANGON, Jan. 10 (Xinhua) -- China-aided Myanmar National Center of Disease Control (CDC) and Medical Training Center project was launched in Myanmar on Sunday, according to a release from the Chinese embassy in Myanmar.
At the ceremony, Chinese Ambassador to Myanmar Chen Hai said that the project after its completion will play an important role in the emergency response, epidemic prevention, scientific research and medical personnel training, which will bring benefits to the people of Myanmar.
The project will strengthen China-Myanmar cooperation in the health sector and effectively address public health issues including COVID-19 pandemic in Myanmar, Myanmar Health and Sports Minister U Myint Htwe said at the ceremony.
According to the release, China will provide two years of technical assistance to help train relevant health and technical workers for Myanmar.