Beijing, Brussels look to ease tensions amid Ukraine conflict at EU-China summit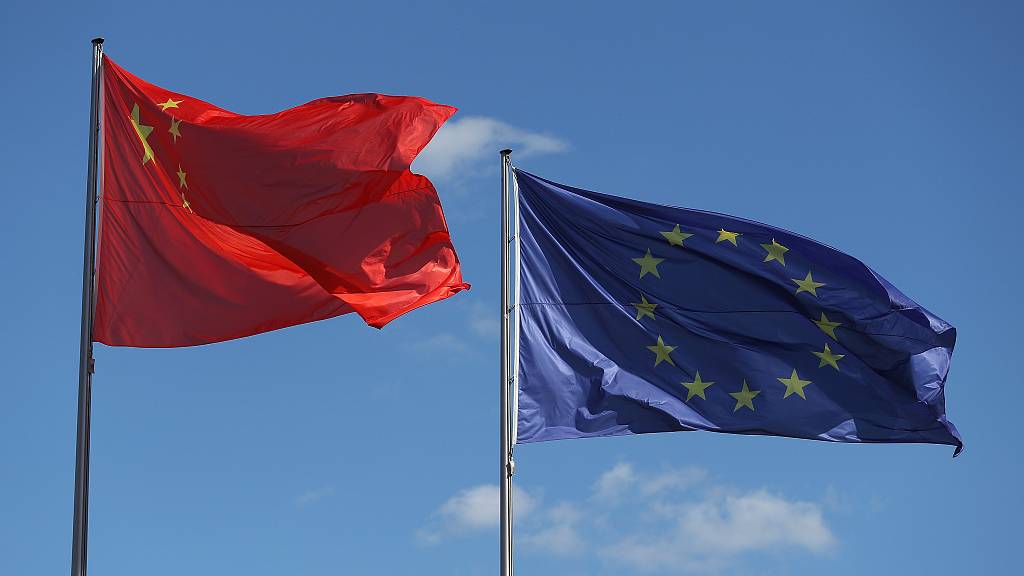 EU and Chinese leaders are preparing for a key summit on Friday aimed at easing tensions and finding common ground over the conflict in Ukraine.
The EU is pushing China to put pressure on Russia's President Vladimir Putin to end what it describes as a "senseless war". Brussels is also looking to get assurances from Beijing that it will not undermine western sanctions against Russia.
Eric Mamer, the Chief Spokesman of the European Commission said: "The duty of all countries in the UN is to work to stop this conflict, to get Putin's troops to withdraw, and to respect the territorial sovereignty of Ukraine."
"This is a message that is not just to China, but to every country in the world that agrees in the principles of the UN Charter."
But there's little expectation of a breakthrough. The Chinese and Russian foreign ministers met this week to enhance their relationship, and reiterate their "unlimited cooperation". Beijing has previously criticised Western sanctions in principle.
Chinese Foreign Ministry spokesperson Wang Wenbin said: "There is no limit to China-Russia cooperation, no limit to our efforts to achieve peace, safeguard security and oppose hegemony. China-Russia relations are non-aligned, non-confrontational and not targeted at any third party."
It also comes after a difficult year in Sino-European relations. The EU has sanctioned Chinese officials accused of mass detentions of muslim Uygurs, a claim Beijing denies. In return, China then sanctioned European politicians - accusing them of harming Chinese sovereignty.
The European Parliament then refused to ratify a major trade deal between the two economic blocs. The deal would have allowed European companies better access to the Chinese market, but it now remains frozen.
The EU describes China both as a partner, and a "systemic rival," but European politicians differ on what path the relationship should take.
This week, the EU's top diplomat Josep Borrell, said: "Certainly we are very far away from considering China as a threat at the same level as Russia. Thanks God. Very, very far away. It's not in our interest to lean Russia towards China, in order to create a great alliance."
There is expected to be no joint statement after the summit, and no 'deliverables,' but both sides agree there is much to resolve.