Indonesia's vaccine hopes ride high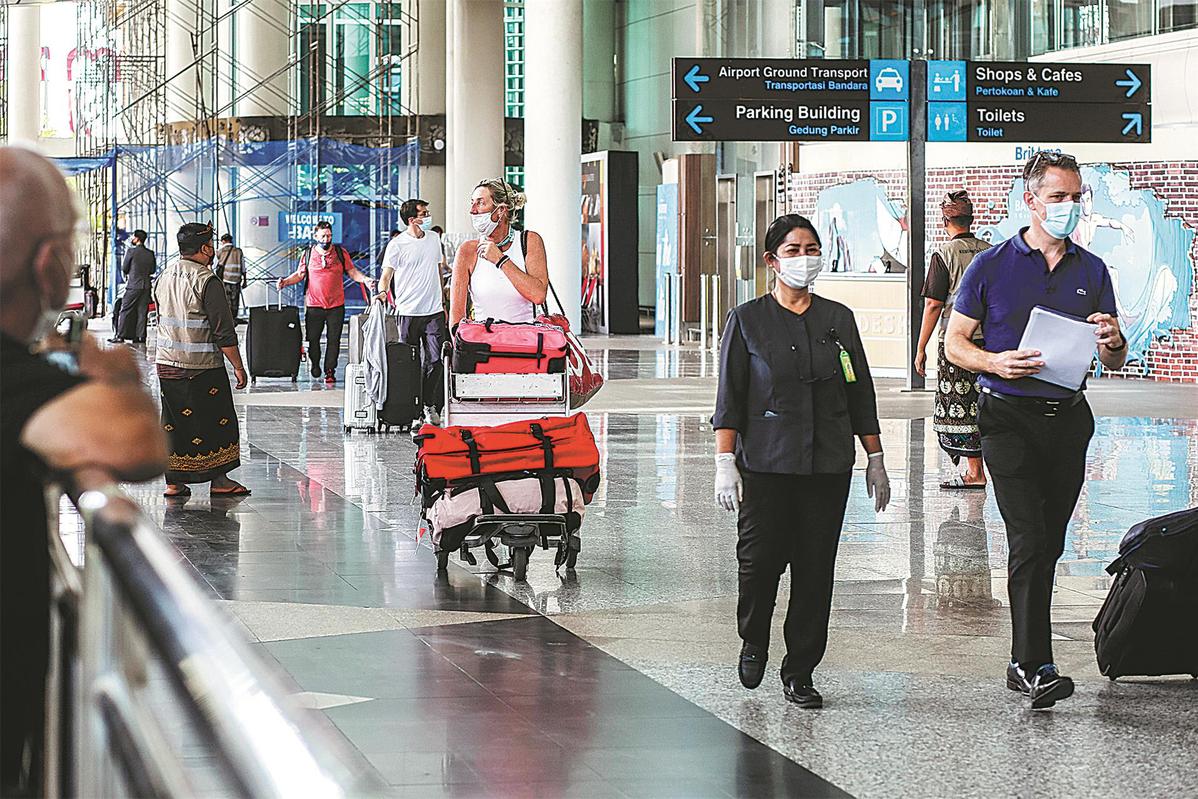 Indonesia's development of its own COVID-19 vaccine will ensure that the country is independent and capable of controlling the pandemic, experts say.
Indonesia's immunization program now relies on imported vaccines, but producing a homegrown vaccine has always been part of its anti-pandemic drive.
On Sept 30, Indonesia's National Agency of Drug and Food Control announced the approval of Indo-Vac, the first locally developed COVID-19 vaccine, for emergency use. The agency head, Penny Lukito, said issuing the emergency use authorization for IndoVac will support Indonesia's "vaccine independence".
IndoVac, a recombinant protein vaccine, is developed by the state-owned pharmaceutical company Bio Farma and Baylor College of Medicine in Houston, Texas. With emergency use authorization now given, IndoVac can now be used as a primary dose for an unvaccinated or partially vaccinated adult in Indonesia. Bio Farma is also conducting trials for booster vaccines.
Indonesia's success in developing its own vaccine is "an important phase for the nation", said Riris Andono Ahmad, professor and director of the Center for Tropical Medicine at Gadjah Mada University in Yogyakarta. By having Indo-Vac in its vaccination program, Ahmad said, Indonesia will be ensured of its "independence and capability to control the pandemic".
Dicky Budiman, an epidemiologist at Griffith University in Australia, said having a homegrown vaccine will ensure that Indonesians can always avail themselves of booster shots. This is important given that variants of the virus could still emerge from time to time and that it may take a while before COVID-19 reaches an endemic phase.
While there are imported vaccines available, Budiman said, import dependence may hurt the Indonesian government's fiscal position because it will take a lot of resources to immunize the world's fourth-most populous country.
Pandemic response
Using IndoVac will also encourage further development in local vaccine manufacturing, he said. This will not only contribute to the current pandemic response but also help Indonesia in managing future disease outbreaks.
Indonesia's COVID-19 case numbers are among the highest in Asia, with the total number of infected people reaching more than 6.4 million on Wednesday.
In July last year, Indonesia became the epicenter of the pandemic, with as many as 50,000 new cases registered in a single day, because of the highly infectious Delta variant that swept through the archipelago.
The vaccination program has helped bring the pandemic under control in the country, with about 80 percent of the vaccines now used made by Sinovac of China. Fewer than 2,000 new cases a day have been recorded over the past two weeks.
Indonesia's target is to vaccinate 234.6 million people this year. By Thursday more than 87 percent of Indonesians had received their first dose, and nearly 73 percent had had two doses, according to official figures. Fewer than 30 percent had received the third jab.
Tjandra Yoga Aditama, director of postgraduate studies at YARSI University in Jakarta, said using IndoVac can help the government achieve its vaccination target.
"If the technology is there, Indonesia can develop any vaccines it needs."
IndoVac, which obtained its emergency use authorization on Sept 24, has shown an efficacy rate of 92 percent, Lukito said.