Interview: "We are very grateful for China's contributions," says UN peacekeeping spokesman
UNITED NATIONS, May 25 (Xinhua) -- The United Nations is "very grateful" for China's contributions to peacekeeping and the importance that China attaches to peacekeeping "sends a good message" to the rest of the world, spokesman for UN peacekeeping, Nick Birnback, said on Friday.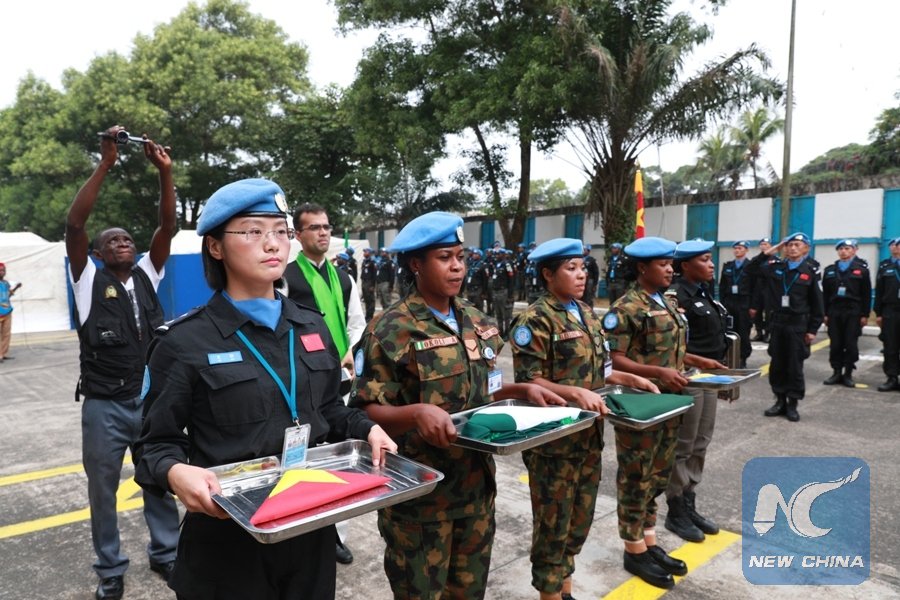 Photos: Xinhua
"China's contributions are very important," said Birnback in an exclusive interview with Xinhua, noting that "China's contribution has steadily grown over the years."
"That sends a message that one of the great powers is increasingly showing that it believes peacekeeping to be important. So, that's a good signal to the rest of the troops and police contributing countries and indeed to all our partners and membership," added Birnback, also chief of the Public Affairs Section of the UN Departments of Peacekeeping Operations and Field Support.
Twenty-eight years have passed ever since China began its participation in the UN peacekeeping operations in 1990, when Beijing sent five military observers to the Middle East.
Today, China has become the second-largest country to share UN peacekeeping costs and has some 2,500 peacekeepers serving in nine UN peacekeeping operations.
Speaking of the example that China has set for other big powers, Birnback said that as a permanent member of the Security Council, China's example is very important as "many members of the Security Council don't give forces to us."
Noting that some of the big powers just "vote" and "pay (the peacekeeping fees)," which is, of course, "an incredibly important part of the equation," however, the message that is sent by a permanent member that "the Council is constantly increasing and sending forces to some of the difficult missions is excellent" and "important for people on the ground."
Birnback said that the reason why China's contribution is so important is also because of "the quality of the personnel we get," noting that the troops and police that China sends are "are well trained and are ready for the task."
"We can rely on them to execute the very complicated mandates that are signed," Birnback stressed.
In the same vein, Jean-Pierre Lacroix, UN under-secretary-general for peacekeeping operations, told Xinhua last year that China dispatches "high-value, hard-to-source enabler troops."
"This in turn not only sends a good message, but allows us to be more effective on the ground," Birnback said.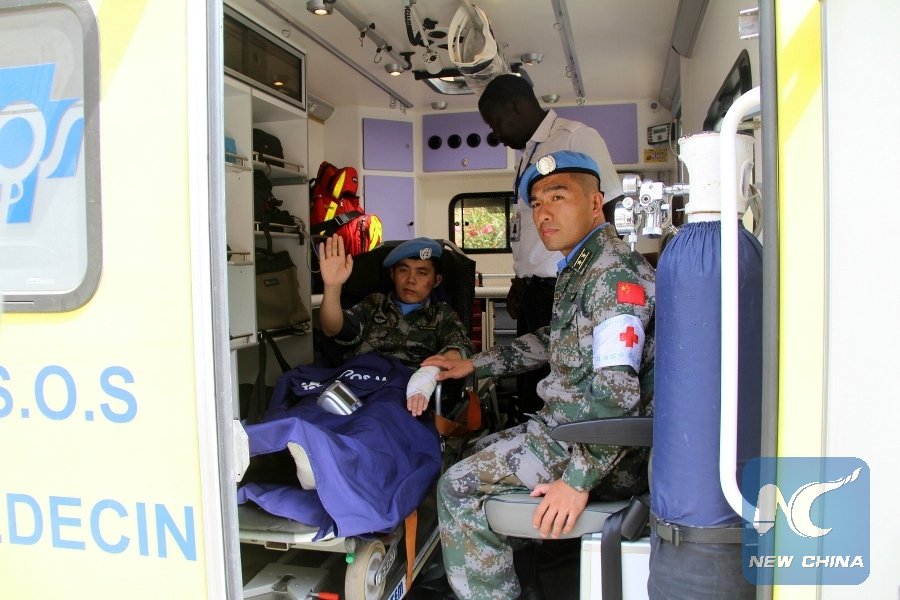 Highly commending the China-based training bases for UN peacekeepers, Birnback said "those are important to us."
Noting that UN officials regularly visit those bases and discuss with Chinese government officials, military and police officers to make sure that all understand the challenges ahead and to work through some of the issues, he said UN officials have had "very good experience working with (Chinese) officials at those bases."
"What those bases do is guarantee that the forces and personnel that China sends are ready for the challenges that they confront on the ground," he said.
"They come ready to complete the tasks. And that's very important," he added.
Currently, Chinese peacekeepers are serving on a number of missions including, as Birnback put it, "some of our important and dangerous operations."
Due to their outstanding performance and the spirit of sacrifice for world peace, 18 Chinese peacekeepers have so far received the Dag Hammarskjold Medal, a posthumous award given by the UN to military personnel, police, or civilians who lose their lives while serving in UN peacekeeping operations.
The medal is named after Dag Hammarskjold, the second UN Secretary-General, who died in a plane crash in what is now Zambia in September 1961.
The year 2015 was a landmark of China's rise as a global security provider. Not only did China commit 8,000 troops to the UN peacekeeping standby force -- one fifth of the 40,000 total troops committed by 50 nations -- China also pledged 100 million dollars to the African Union standby force and 1 billion dollars to establish the UN Peace and Development Trust Fund.
This year, the UN celebrates the 70th anniversary of UN peacekeeping, a unique and dynamic instrument to help countries torn by conflict transition to lasting peace.
The first UN peacekeeping mission was established in May 1948, when the UN Security Council authorized the deployment of a small number of UN military observers to the Middle East to form the United Nations Truce Supervision Organization to monitor the Armistice Agreement between Israel and its Arab neighbors.
Over the past 70 years, more than 1 million men and women have served under the UN flag in more than 70 UN peacekeeping operations. More than 100,000 military, police and civilian personnel from 125 countries currently serve in 14 peacekeeping operations.