Pakistani PM protests to US embassy over alleged interference
Pakistan's Prime Minister Imran Khan said his government on Friday handed an official note to the U.S. embassy in Islamabad to protest over Washington's interference in the country's affairs.

Khan, who is faced with a tight no-confidence vote that could see him ousted after defections from his ruling coalition, had said on Thursday that a "foreign country" was conspiring against him.
In a nationally televised address on Thursday, Khan said a Western country had been unhappy about his Moscow visit. He reportedly mentioned the United States before correcting it to "a foreign country."
A day later, in his interview with ARY News TV, Khan said his government "now has given a demarche to (the) American embassy, " in reference to a diplomatic note over what he described as a foreign conspiracy to oust him from power.
The White House denied that the United States had been seeking to remove Khan from power.
No-confidence motion against PM
An alliance of opposition parties in Pakistan on March 28 presented a no-confidence motion against the Prime Minister. The move is aimed at removing the government which the opposition said is responsible for high inflation and poor governance. It was confirmed later that the no-confidence vote will be held on Sunday.
In Thursday's interview, Khan said that he would not resign before the vote.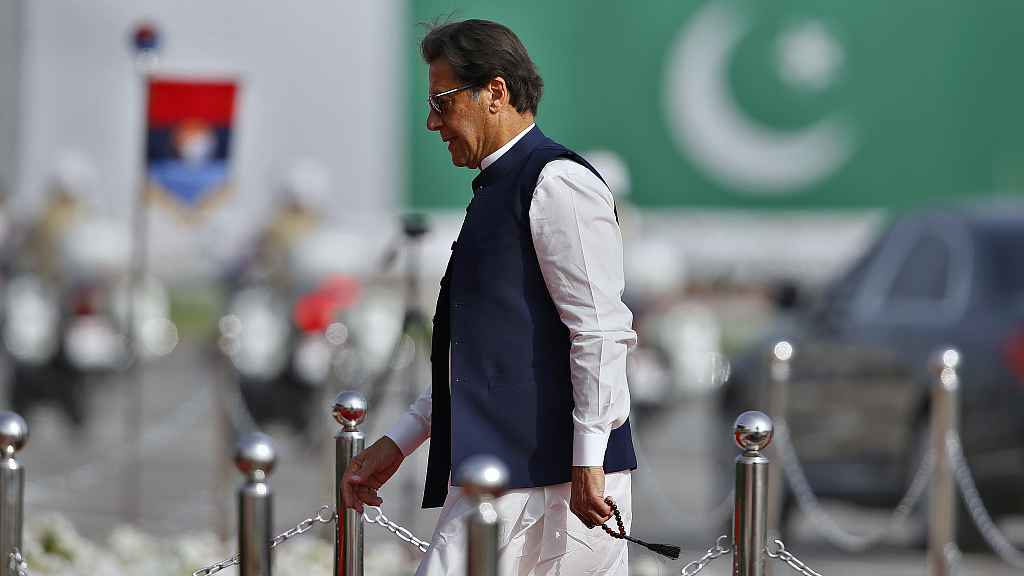 Under the constitution, a prime minister is elected by a majority of the 342-member lower house National Assembly.
It requires 172 votes to oust a prime minister in a no-confidence vote and dissolve the cabinet.
So, Khan could survive even if he got fewer votes than the opposition, but only if the latter did not get the 172 votes that make up a majority in the 342-seat house.