Israel's COVID-19 death toll hits 164 as total cases climb to 13,265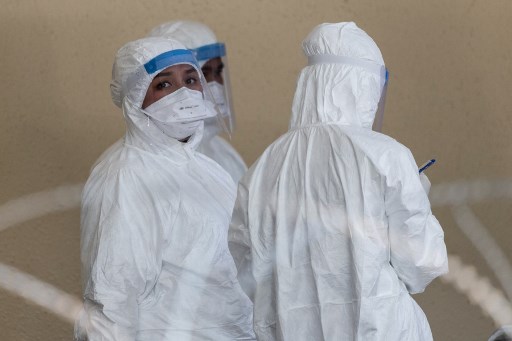 File photo
JERUSALEM, April 18 (Xinhua) -- The number of death cases in Israel from coronavirus rose to 164 after 13 patients died on Saturday, the state's Ministry of Health said.
This is the highest number of daily deaths from coronavirus in Israel so far, together with April 9 and April 13, when 13 daily deaths were also recorded.
The total number of coronavirus cases in Israel has reached 13,265, with 283 new patients tested positive on Saturday.
The number of serious condition patients decreased from 168 to 164, while the number of ventilated patients decreased from 122 to 113.
The number of ventilated patients is significantly lower than predicted, as the Israeli government was concerned about exceptional overloads at hospitals and shortage of breathing machines in case of thousands of ventilated patients.
Meanwhile, 330 patients recovered on Saturday, bringing the total recoveries to 3,456.
Earlier on Saturday, the Israeli government declared the northern Arab towns of Deir al-Assad and Bi'ina as restricted areas due to high infection rate.
According to the ministry, the number of coronavirus patients in Deir al-Assad, located in the Galilee region, has risen from nine on April 14 to 85 on Saturday evening, out of about 12,400 residents.
In the adjacent town of Bi'ina, there are currently 14 coronavirus patients, out of about 8,300, with only one patient diagnosed before April 14.
Entry and exit of the restricted area is limited in order to maintain public health.