DPRK leader Kim Jong-un arrives in Vietnam
People's Daily app
1551144467000
Hanoi (People's Daily) - DPRK top leader Kim Jong-un arrived in Vietnam's northern Lang Son province Tuesday morning by train for his first official visit to the country and the second summit with his US counterpart.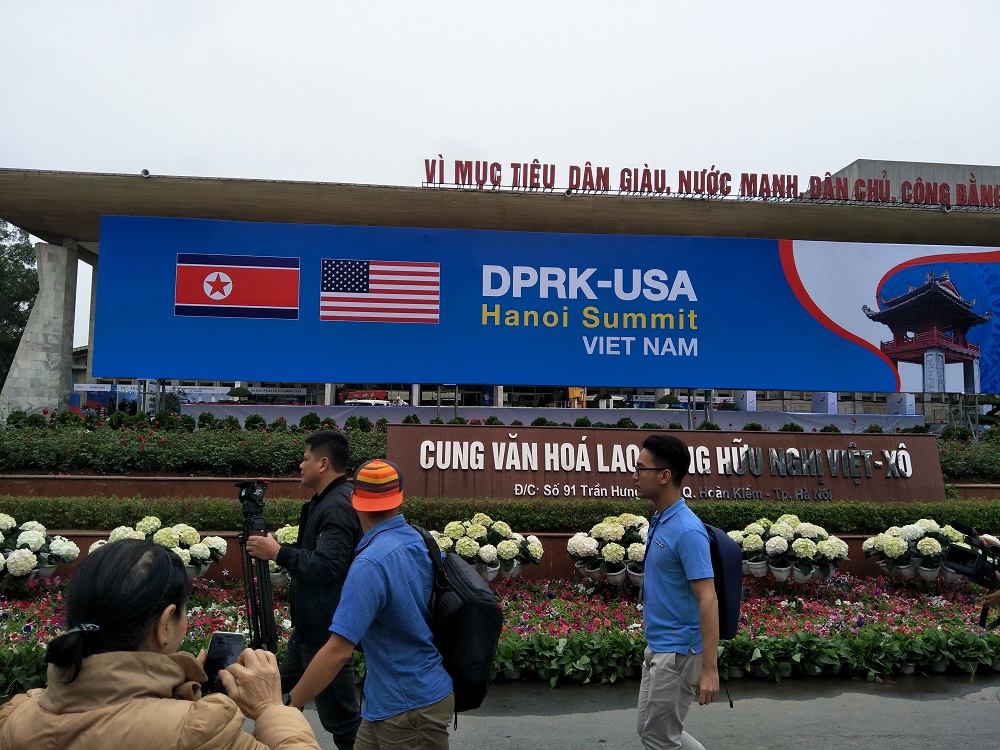 The International Media Center in Hanoi, Vietnam. (Photo: People's Daily)

Kim was welcomed at the train station by Vietnamese officials and civilians. During the visit, the first by a sitting North Korean top leader in 55 years, Kim is expected to meet with Vietnamese leaders.
Kim, who left Pyongyang for Hanoi on Saturday afternoon, will also meet with US President Donald Trump for their second summit on Feb. 27-28 on bilateral relations and issues related to peace on and denuclearization of the Korean Peninsula.
The first North Korea-US summit, held in June 2018 in Singapore, resulted in improved bilateral ties.
Vietnam and North Korea formally established diplomatic relations on January 31, 1950. North Korea was one of the first countries to establish diplomatic relations with Vietnam. Kim Il-sung, former North Korea's leader, visited Vietnam twice.