US increases pressure on Maduro gov't via 'humanitarian aid'
WASHINGTON, Feb. 22 (Xinhua) -- US Secretary of State Mike Pompeo said Friday that the United States will start moving the "humanitarian aid" across the border into Venezuela on Saturday.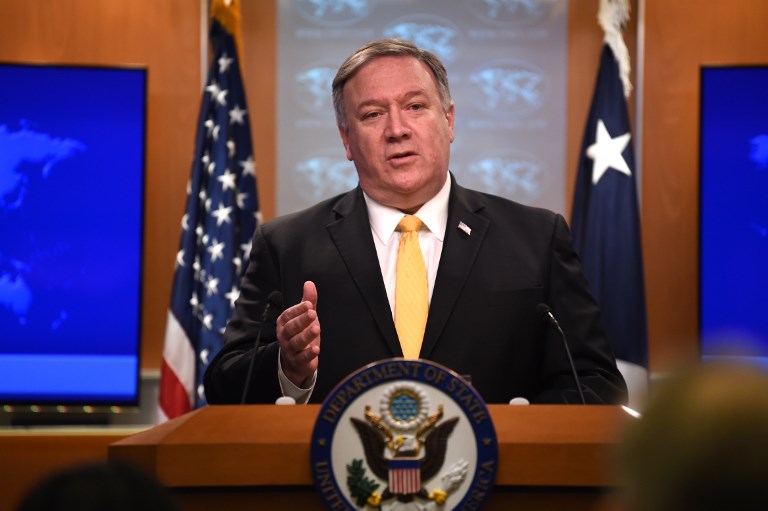 (File photo: AFP)
"The United States and some other countries have provided an enormous amount of humanitarian assistance," Pompeo said in an interview the Telemundo broadcaster, an American Spanish language TV network.
According to a statement issued by the United States Agency for International Development (USAID), the United States has airlifted approximately 191 metric tons of relief supplies to the Colombian border city of Cucuta since Feb. 4.
At the same time, the United States began pre-positioning 178 metric tons of locally-procured supplies in Boa Vista, near Brazil's border with Venezuela, the State Department said Friday.
Denying the existence of a humanitarian crisis, the Venezuelan government refused to let the aid cross the border and called the aid operation a US-orchestrated show leading to an eventual invasion.
Mounting Pressure on the Venezuelan government led by President Nicolas Maduro has been a major priority on several US senior officials' agenda.
US Special Representative for Venezuela Elliott Abrams was currently on a visit to Cucuta, Columbia to support the delivery of the "humanitarian aid."
National Security Adviser John Bolton has cancelled his planned trip to South Korea to focus on the situation in Venezuela.
Vice President Mike Pence will travel to Colombia on behalf of President Donald Trump on Monday to voice support for Venezuelan opposition leader Guaido, the White House said Thursday.
Venezuelan opposition leader Juan Guaido declared himself "interim president" on Jan. 23 and was immediately recognized by Washington.
In response, Maduro announced he was severing diplomatic and political ties with the United States, ordering all US diplomatic and consular personnel to leave Venezuela.
Maduro has accused Washington of orchestrating a coup d'etat in order to install a puppet regime in Venezuela.