US and Germany mull providing Ukraine security guarantees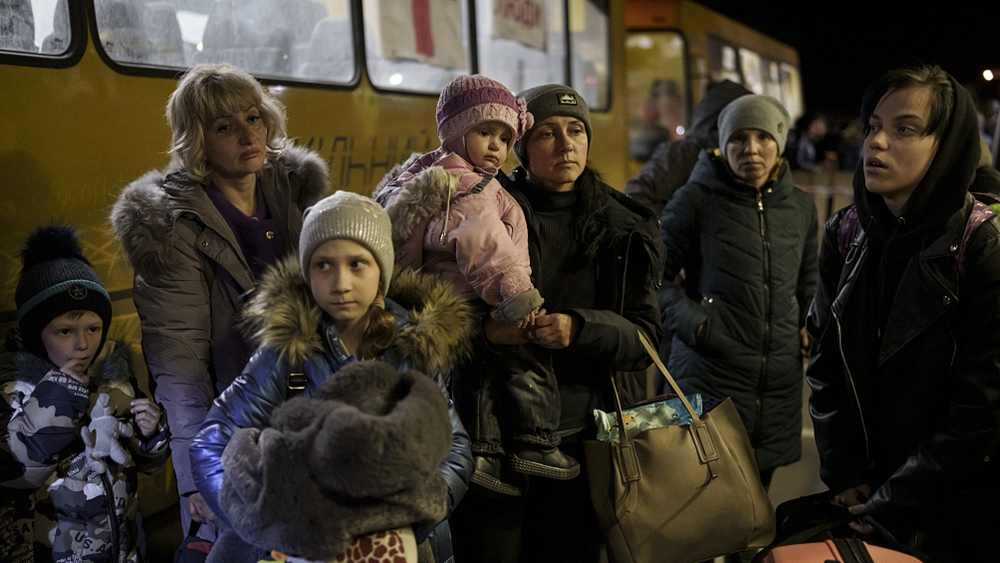 Germany is fully prepared to provide certain security guarantees to Ukraine, while the United States is discussing with the East European nation how it can remain "secure."

"If guarantees are needed, then Germany will be there and give guarantees," German Minister of Foreign Affairs Annalena Baerbock told state broadcaster ARD on Wednesday, saying Kyiv could rely on her country's support.
Berlin is "in full solidarity, by 100 percent" with Ukraine, Baerbock said.
This coincides with some leaked proposals from Russian-Ukrainian peace talks that appeared to suggest that if Ukraine agreed to demilitarize, Moscow and other Western capitals would agree to protect Kyiv.
German Chancellor Olaf Scholz signaled a "general willingness" to act as security guarantor for Ukraine in a phone call with Ukrainian President Volodymyr Zelenskyy, German government spokesperson Steffen Hebestreit told a regular news conference on Wednesday.
Hebestreit said he did not want to speculate about whether the security guarantor role would also include a military component.
As for the United States, White House Director of Communications Kate Bedingfield, said, "We are in constant discussion with Ukrainians about ways that we can help ensure that they are sovereign and secure. But there's nothing specific about a security guarantee that I can speak to at this time." She was speaking at a press briefing on Wednesday in a response to a question of whether the U.S. is willing to become a guarantor of Ukraine's security or considering that option.
Referring to a no-fly-zone over Ukraine, for which Zelenskyy has repeatedly appealed, Bedingfield said, "The President has been explicitly clear that he does not intend to engage U.S. troops in any way in direct conflict with the Russian military."