Commission: US Oct 15 presidential debate officially cancelled
The October 15 presidential debate between US President Donald Trump and Democratic nominee Joe Biden will not proceed, the Commission on Presidential Debates (CPD) said in a statement on Friday, adding that both campaigns had announced "alternate plans for that date."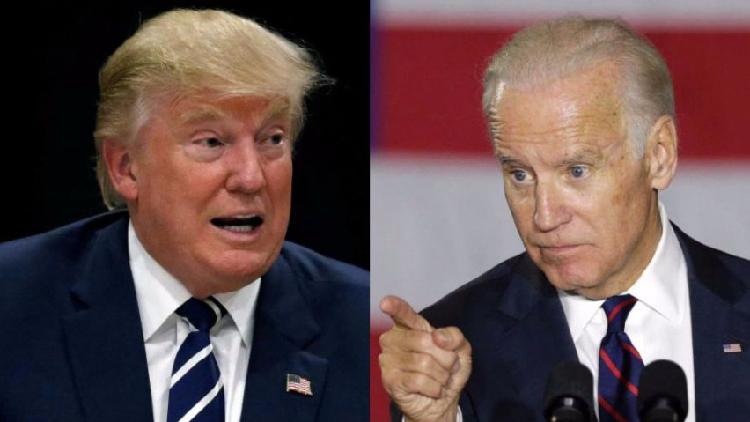 File photo: CGTN
"It is now apparent there will be no debate on October 15, and the CPD will turn its attention to preparations for the final presidential debate scheduled for October 22," the commission said in an emailed statement.
"Both candidates have agreed to participate in the October 22 debate," said the statement, assuring the final debate, expected to be held at Belmont University in Nashville, Tennessee, will be in accordance with "all required testing, masking, social distancing and other protocols."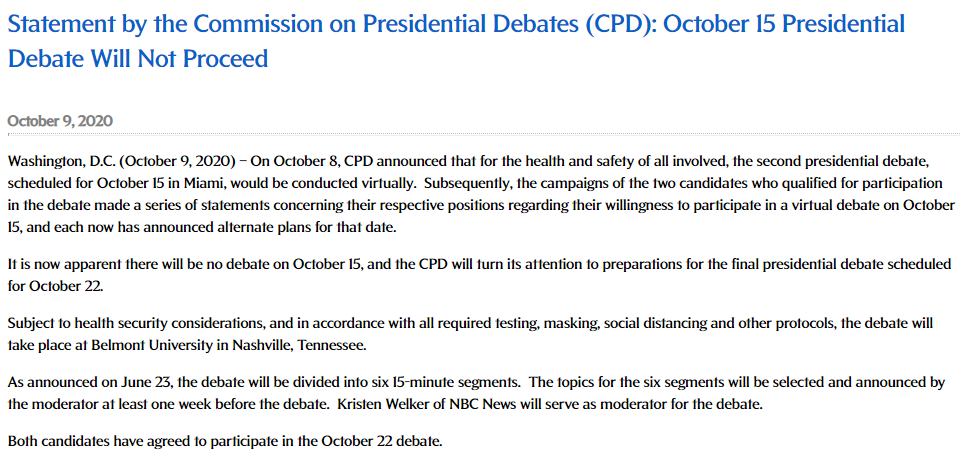 Screenshot of the statement by the Commission on Presidential Debates, October 9, 2020. /CPD
The commission had announced Thursday it was converting the October 15 town hall debate to a virtual affair out of an abundance of caution because Trump had tested positive for the coronavirus.
But the US president, who has been eager to return to the campaign trail and hold live events, refused to participate in the virtual format and sought unsuccessfully to return it to an in-person debate.
Biden had said earlier this week he would not debate Trump in person if he still had the virus, and his campaign called Trump's refusal to adapt to a virtual format "shameful."
"It's shameful that Donald Trump ducked the only debate in which the voters get to ask the questions – but it's no surprise," Biden spokesman Andrew Bates said, Trump "doesn't have the guts to answer for his record to voters at the same time as vice president Biden."
(With input from AFP)