The latest: COVID-19 outbreak worldwide (Updated October 13)
People's Daily app
1602585634000
Globally, as of 6:30 pm BJT on Tuesday, there have been 37,601,848 confirmed cases of coronavirus, including 1,077,799 deaths, reported the World Health Organization.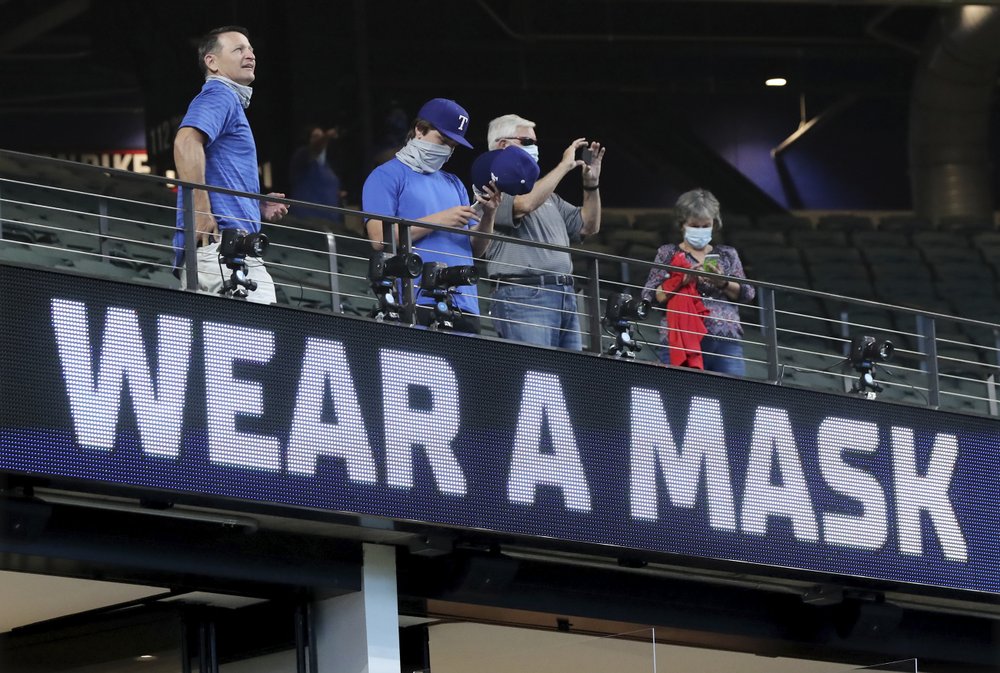 Current status (data as of 6:30 pm BJT, October 13):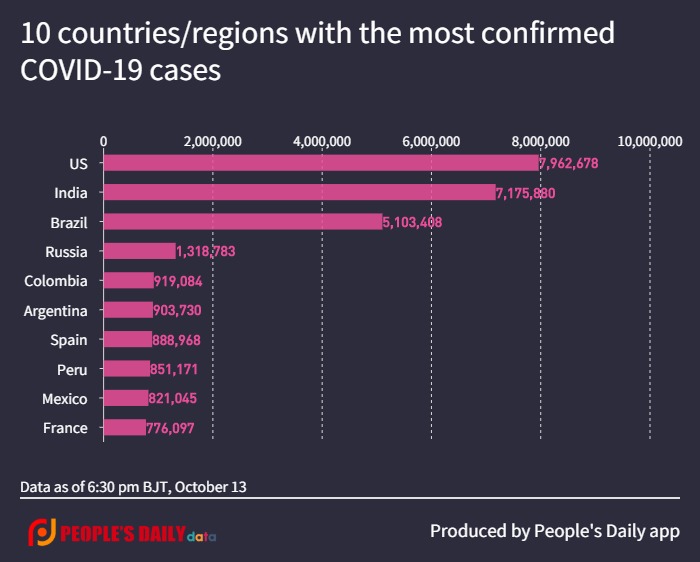 The outbreak has now claimed 219,303 lives in the US, the most of any country, with a total of 7,962,678 infections, according to a tally by the 1Point3Acres virus tracker as of 6:30 pm BJT on Tuesday.
India has confirmed a total of 7,175,880 COVID-19 cases, raising the number of deaths to 109,856.
Confirmed cases of COVID-19 in Brazil have increased to 5,103,408 with 150,689 deaths, Johns Hopkins reported.
Russia has confirmed 1,318,783 cases of COVID-19, with the number of deaths at 22,834.
Colombia's confirmed cases have increased to 919,084, with the number of deaths at 27,985, according to the JHU virus tracker.
A total of 903,730 people in Argentina have tested positive for COVID-19, with the death toll at 24,186.
The coronavirus pandemic has claimed 33,124 lives in Spain, bringing the total number of infections to 888,968.
Peru has reported 851,171 COVID-19 cases and 33,357 deaths from the virus so far.
It is followed by Mexico with 83,945 deaths from 821,045 infections.
France has recorded 776,097 confirmed cases and 32,703 deaths.