What do we know about the Omicron COVID-19 variant?
The World Health Organization (WHO) has classified the Omicron strain a "Variant of Concern" and in a news conference on Monday confirmed the global risk from it is "very high."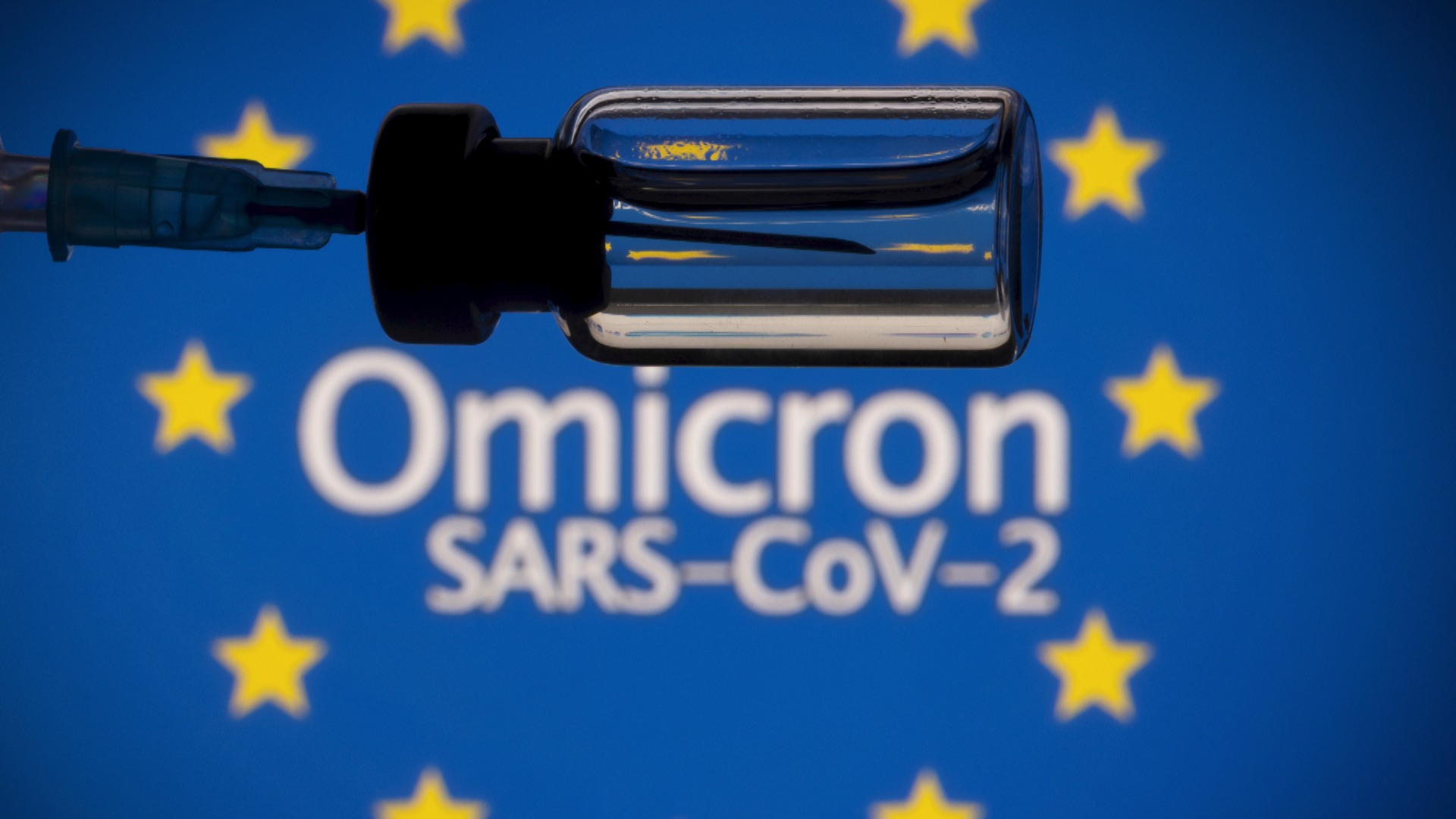 Scientific studies are still at an early stage and the WHO has said understanding the variant's severity will take "days to several weeks," but here's what has been revealed so far:

What do we know?
The B.1.1.529 variant was first reported to the WHO from South Africa on November 24 and researchers there have said the first known confirmed infection was from a specimen collected on November 9.
Experts are concerned this variant has a large number of mutations and that preliminary evidence suggests an increased risk of infection, as it has been detected spreading at faster rates than previous outbreaks of new variants such as Delta.
There are still questions over the impact on people's health. Although initial reports have been of a mild reaction, the patients were university students who have previously had a better response to the virus than older generations.
According to the WHO, the number of cases of the Omicron variant is increasing in all provinces in South Africa and leading epidemiologist Salim Abdool Karim, has predicted there will be more than 10,000 new cases per day by the end of the week.
Health monitors in the country reported more than 2,800 new infections on Sunday, up from a daily average of 500 in the previous week and 275 the week before. If this rise continues, Abdool Karim warned South Africa could "see pressure on hospitals within the next two, three weeks."
Where else has it been identified?
Dozens of countries have implemented travel bans on South Africa and its neighbors in a bid to keep out Omicron, although it has now been detected in at least 11 other countries and four continents.
Belgium became the first country in Europe to find a case, in an unvaccinated traveler recently returned from Egypt. In Portugal, the soccer team Belenenses, had to call off a league match at the weekend after 13 players tested positive for COVID-19. Portugal's national health institute announced on Monday that it is "most likely" to be the new variant.
The Netherlands has 14 confirmed cases after more than 10 percent of passengers arriving in Amsterdam on a KLM flight from South Africa tested positive for COVID-19. Sixty one people were ordered to remain in quarantine including a couple who fled their hotel and were arrested onboard another plane bound for Spain.
Botswana detected four cases, all in foreigners who arrived on a diplomatic mission and have since left the country. Hong Kong has one case, in a traveler from South Africa and Israel has one in a traveler returning from Malawi. Australia, which has already confirmed five cases, has postponed a relaxation of restrictions on skilled workers and students following the discovery of the new variant.
What are the experts saying?
All viruses – including SARS-CoV-2, the virus that causes COVID-19 – change over time. Most changes have little or no impact on their properties. However, some changes may affect how easily they spread, their severity or the performance of vaccines against them.
This one has drawn scrutiny because it has more than 30 mutations of the spike protein that viruses use to get into human cells, UK health officials say.
That is about double the number of Delta, and makes this variant substantially different from the original coronavirus that current COVID-19 vaccines were designed to counteract.
South African scientists say some of the mutations are associated with resistance to neutralizing antibodies and enhanced transmissibility, but others are not well understood, so their full significance is not yet clear.
In the meantime, as studies continue, vaccines remain a critical tool to contain the virus. U.S. Chief Medical Adviser Anthony Fauci said: "Although there's a lot we don't know about it, one thing we do know is that vaccinated people do much, much better than unvaccinated people, and particularly when you boost someone."
Pfizer has already started working on a version of its vaccine specifically targeting the Omicron variant, the drug manufacturer's CEO Albert Bourla confirmed, in case the current inoculation is not effective against the new strain.
What has been the reaction in Europe?
The WHO cautioned countries against hastily imposing travel restrictions linked to Omicron, saying they should take a "risk-based and scientific approach."
Despite that advice, the European Commission proposed EU states suspend travel links with countries in which the new variant has been found.
The Commission's recommendation is not binding as decisions on travel restrictions are taken individually by the 27 governments of the EU members, but it would allow better coordination, the body said.
Japan and the UK have also brought in restrictions on southern African nations, with more states expected to follow suit. On Monday afternoon, the UK's Joint Committee on Vaccination and Immunisation advised the government to extend its vaccine booster program to 18 to 39-year-olds.