San Marino hopes to strengthen BRI cooperation with China
ROME, Aug. 5 (Xinhua) -- San Marino hopes to sign the memorandum of understanding on the Belt and Road Initiative(BRI) with China soon, strengthening pragmatic cooperation in various fields under the framework of BRI, said Captains Regent of San Marino Nicola Selva and Michele Muratori recently.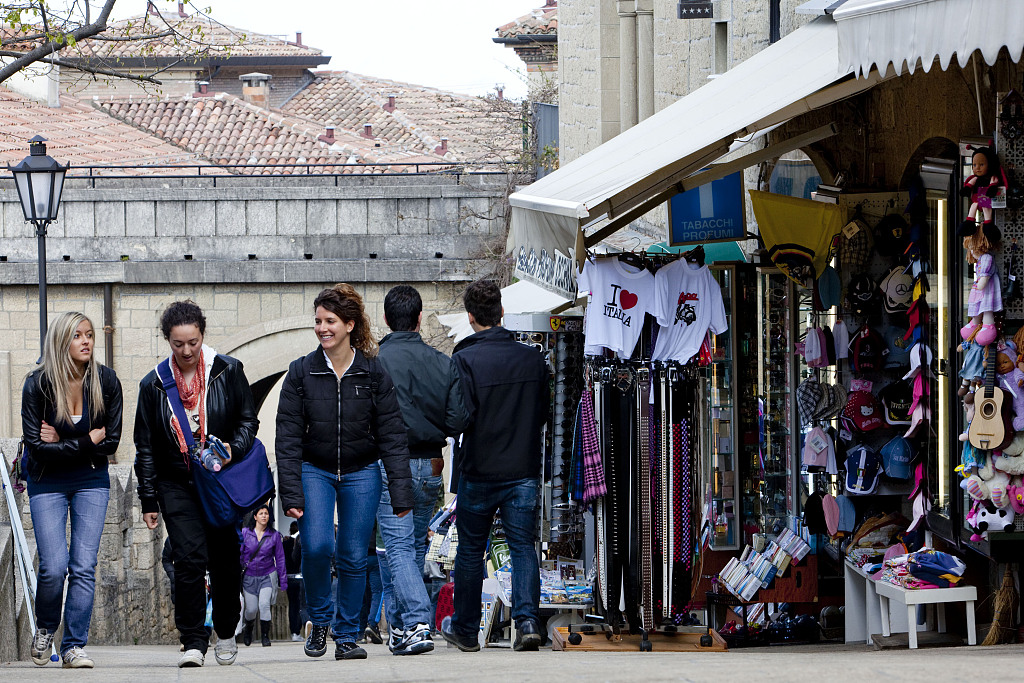 Pedestrians stroll in San Marino. (Photo: VCG)
These remarks were made when Chinese Ambassador to San Marino (also to Italy) Li Junhua presented the letter of credence to Selva and Muratori in San Marino.
Li said that China and San Marino have shared mutual respect, treated each other as equals and achieved a continuously positive development of bilateral relations since the establishment of diplomatic relations between two countries 48 years ago.
Both China and San Marino are advocates, builders and defenders of multilateralism, said Li. China is willing to continue to strengthen mutual support and cooperation with San Marino in international institutions and push bilateral relations to a higher level, he added.
Selva and Muratori said that the ties between San Marino and China have developed rapidly and bilateral traditional friendship has deepened continuously since the establishment of diplomatic relations between the two countries. San Marino admires China's great development and achievements, and highly appreciates and firmly supports the BRI.