125 killed, over 320 injured from Indonesia's football match stampede: police
JAKARTA, Oct. 2 (Xinhua) -- As of Sunday, 125 people were confirmed dead from a stampede after a football match in Indonesia's East Java province, with more than 320 others injured, Indonesia's National Police Chief, General Listyo Sigit Prabowo, said Sunday.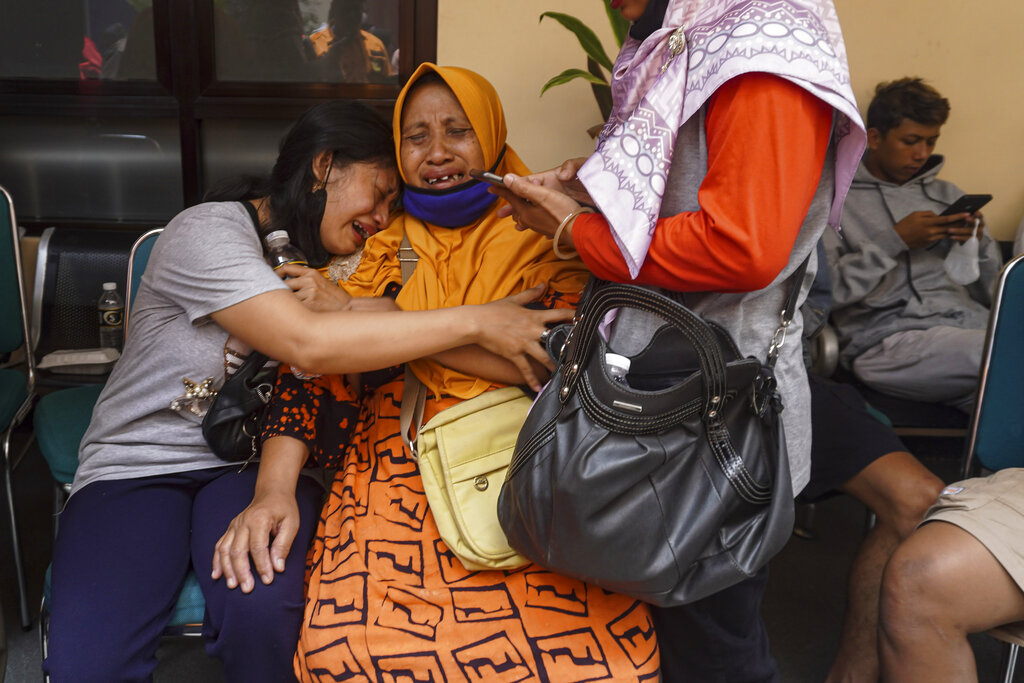 Previously, the police said the death toll was 129 and more than 180 others were injured, while the provincial authorities claimed 172 dead in the tragedy. However, Listyo said some victims' names were listed more than once.
"But now we're still collecting more data and we'll update all of the developments we get," Listyo told a press conference.
The stampede occurred late Saturday at the Kanjuruhan Stadium in Malang regency after Arema Malang club lost to Persebaya Surabaya in an Indonesian league football match.
Local media reported that the supporters of the losing team climbed over the fence and entered the soccer field, resulting in a stampede and clashes with the police. The police then fired tear gas, which caused panic among the supporters. They scrambled to leave the stadium, leading to a stampede at an exit.
President Joko Widodo has instructed the Indonesian Police to conduct an investigation into the incident and ordered a full evaluation of the security procedures for football matches.