N. Macedonia, Bulgaria pledge to intensify defense cooperation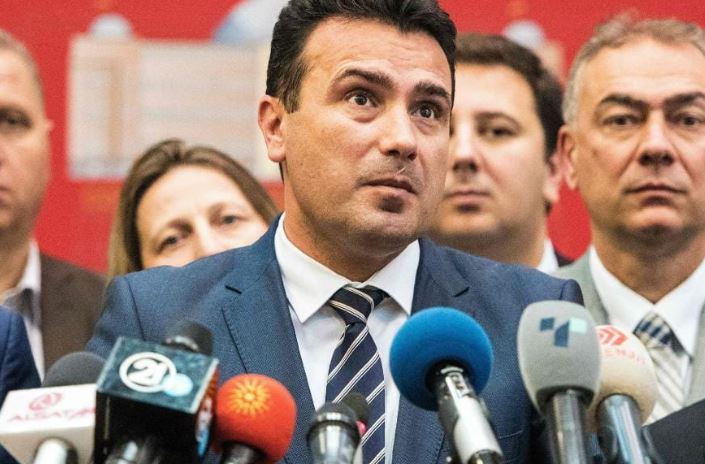 North Macedonia Prime Minister Zoran Zaev. (File photo: AP)

SKOPJE, Aug. 16 (Xinhua) -- North Macedonia's Defense Minister Radmila Shekerinska and the visiting Chief of General Staff of the Bulgarian Armed Forces, General Andrej Bocev pledged to work together to intensify the defense cooperation between the two armies, the Defense Ministry said in a press release on Friday.
A delegation from the Bulgarian Armed Forces, headed by General Bocev is paying a visit to North Macedonia at the invitation of North Macedonia's Chief of the General Staff of the Army Lt. Gen. Vasko Gjurchinovski.
In their meeting Shekerinska and Bocev discussed how to deepen the cooperation in training of the military staff, logistics, communication, public relations and pilot training.
Shekerinska thanked Bocev for the swift ratification of North Macedonia's NATO Accession Protocol.
During the meeting, Gjurchinovski and Bocev discussed the ongoing continued military cooperation, particularly in joint trainings between the military police and special forces and participation in joint exercises.
"General Gjurchinovski expressed his gratitude for the support regarding the country's NATO membership bid and for the opportunity given to officers of North Macedonia to train in Bulgaria in the highest military educational institutions, which together with the cooperation in joint training and exercises is a good basis for improving and promoting bilateral cooperation," said the press release.
For his part, General Bocev underlined that the cooperation between the two armies will be intensified with more training activities, exchange of experiences related to NATO integration, as well as in the field of military-technical cooperation.
Moreover, the delegation was introduced with the process of North Macedonia's Army transformation, participation in peacekeeping operations and contributing to the migrant crisis.
During the three-day visit, the delegation from the Bulgarian Armed Forces will also meet with President of North Macedonia Stevo Pendarovski and visit the Special Operations Regiment and the Military Medical Center, where the visitors will be briefed on their mission and duties.