Biden expresses confidence in winning, urges patience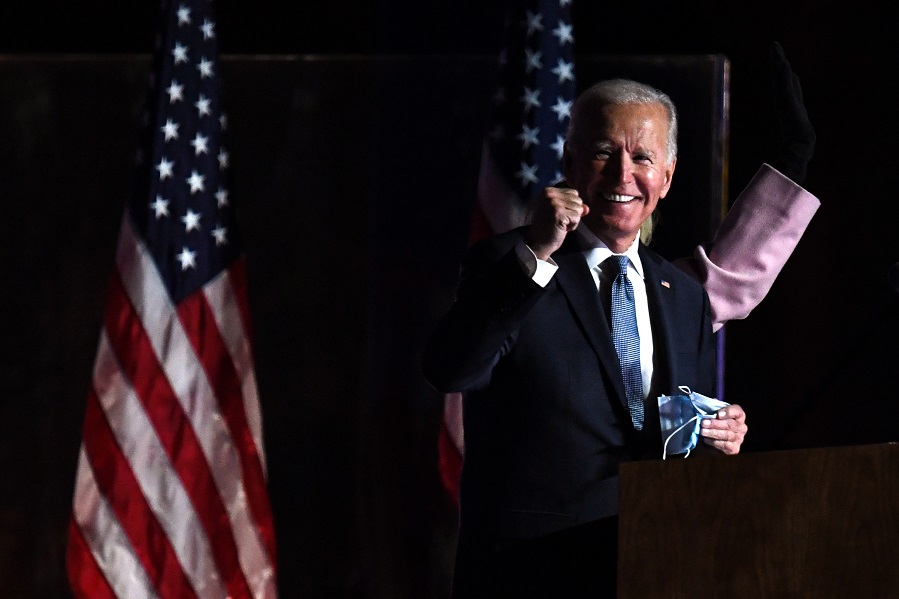 WASHINGTON, Nov. 4 (Xinhua) -- U.S. Democratic presidential nominee Joe Biden said early Wednesday he is confident about winning the election, while calling for patience from his supporters as well as the Republican side.
"We believe we're on track to win this election," Biden told his supporters during a brief speech in Wilmington, Delaware shortly after midnight, adding that "your patience is commendable."
"It's not my place or Donald Trump's place to declare who's won this election," said the Democratic challenger. "That's up to the American people."
In a tweet, President Trump said he also will be making a statement tonight, touting a "A big WIN!"
The Republican incumbent has been projected to have taken Florida and Ohio, two of the "battleground states" in the 2020 race with a combined 47 electoral votes, according to U.S. media reports.