Malaysia announces comprehensive restrictive measures to contain COVID-19 outbreak
KUALA LUMPUR, March 16 (Xinhua) - Malaysia is introducing comprehensive restrictive measures including closing shops and schools, stopping overseas travel to fight the COVID-19 outbreak, Prime Minister Muhyiddin Yassin announced Monday.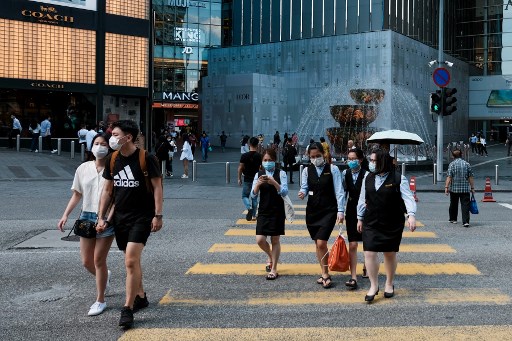 People wearing face masks, amid concerns over the spread of the COVID-19 coronavirus, cross a street next to commercial buildings in Kuala Lumpur on March 16, 2020. (Photo: AFP)
The measures will come into effect on March 18 till March 31, Muhyiddin said.