The latest: COVID-19 outbreak worldwide (Updated October 14)
People's Daily app
1602672145000
Globally, as of 6:30 pm BJT on Wednesday, there have been 37,888,384 confirmed cases of coronavirus, including 1,081,868 deaths, reported the World Health Organization.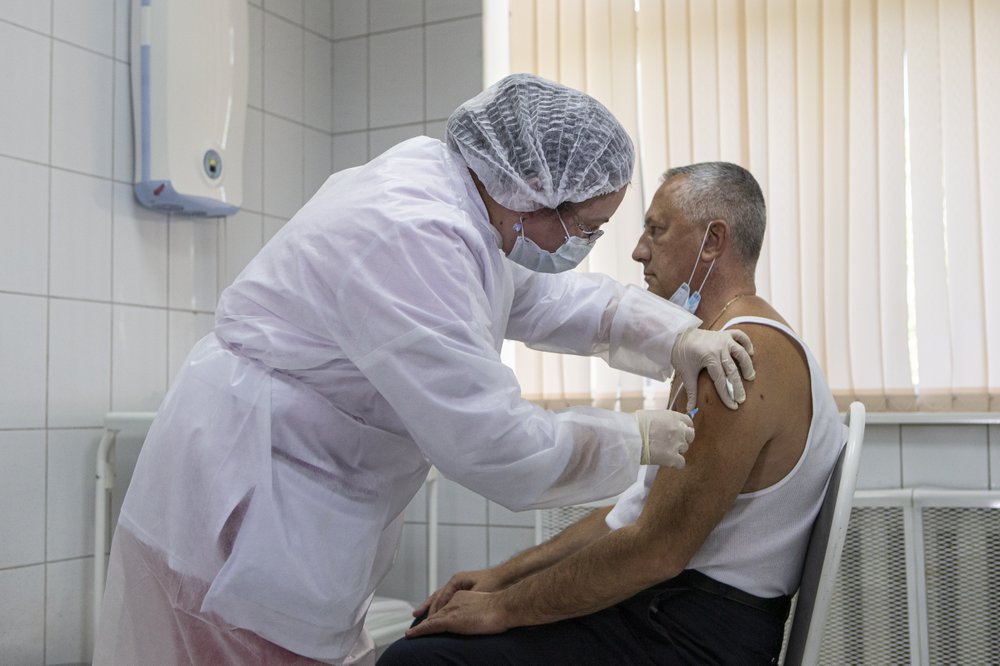 Current status (data as of 6:30 pm BJT, October 14):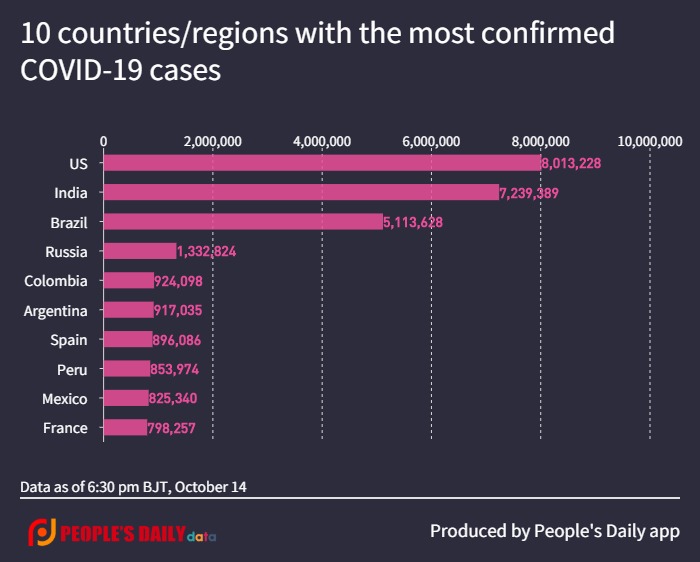 The outbreak has now claimed 220,075 lives in the US, the most of any country, with a total of 8,013,228 infections, according to a tally by the 1Point3Acres virus tracker as of 6:30 pm BJT on Wednesday.
India has confirmed a total of 7,239,389 COVID-19 cases, raising the number of deaths to 110,586.
Confirmed cases of COVID-19 in Brazil have increased to 5,113,628 with 150,998 deaths, Johns Hopkins reported.
Russia has confirmed 1,332,824 cases of COVID-19, with the number of deaths at 23,069.
Colombia's confirmed cases have increased to 924,098, with the number of deaths at 28,141, according to the JHU virus tracker.
A total of 917,035 people in Argentina have tested positive for COVID-19, with the death toll at 24,572.
The coronavirus pandemic has claimed 33,204 lives in Spain, bringing the total number of infections to 896,086.
Peru has reported 853,974 COVID-19 cases and 33,419 deaths from the virus so far.
It is followed by Mexico with 84,420 deaths from 825,340 infections.
France has recorded 798,257 confirmed cases and 32,982 deaths.