COVID-19 confirmed cases top 140,000 in France
People's Daily app
1589333044000
Paris (People's Daily) – The French Ministry of Health and Solidarity announced Tuesday that 708 new COVID-19 cases have been confirmed in the country, bringing the total to 140,227.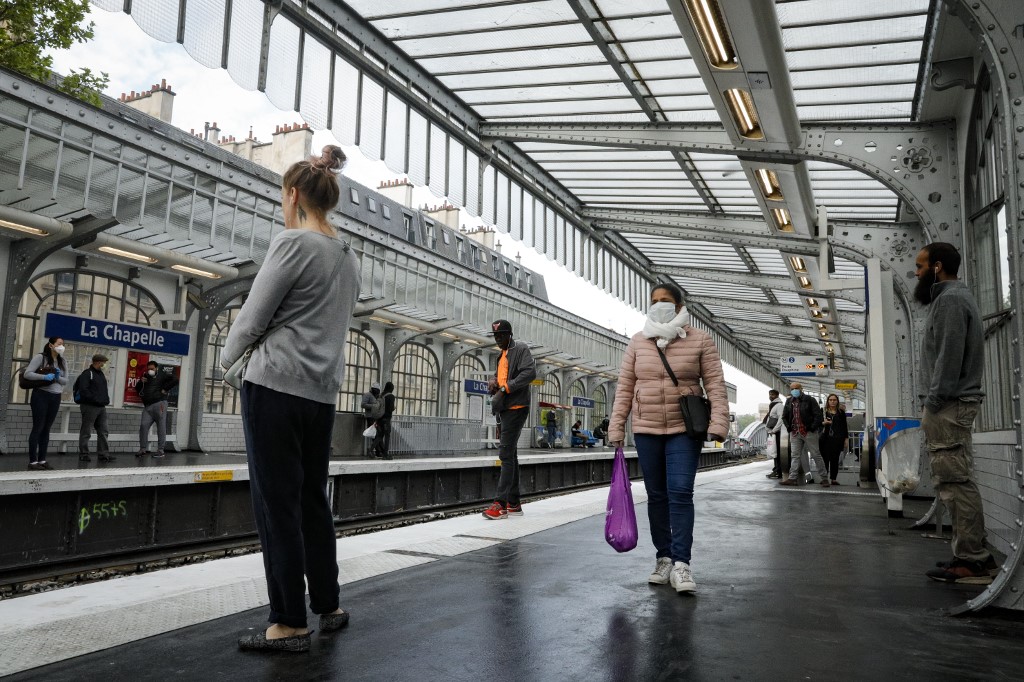 People keeps social distancing as they wait for train at the La Chapelle metro station, on April 24, 2020, on the 39th day of a strict lockdown aimed at curbing the spread of the COVID-19 pandemic, caused by the novel coronavirus. (Photo: AFP)
Altogether, 26,991 people had died of the disease, the ministry reported.
The ministry said there are 2,542 patients in severe condition, and 348 new deaths were reported during the past 24 hours.