Philippines welcomes tourists for 2023 Chinese New Year
People's Daily app
1674662686000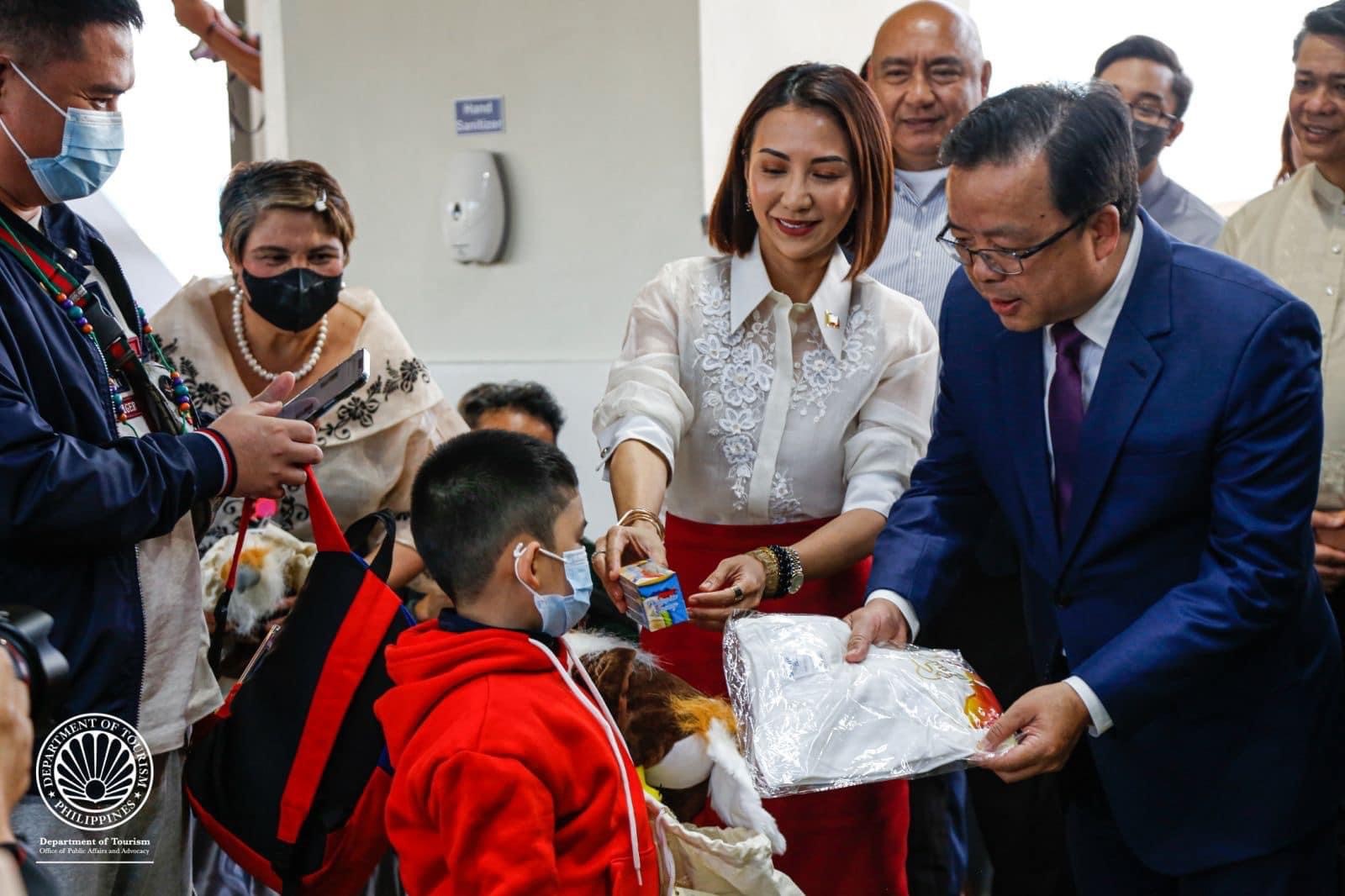 Bangkok ( People's Daily) -- Philippine tourism authorities and Chinese Embassy officials staged a warm Chinese New Year welcome for passengers arriving from China at Ninoy Aquino International Airport in Manila on Tuesday.
The 190 visitors were greeted with floral garlands and gifts by officials from both countries as a bamboo orchestra performed live music.
"The arrival of Chinese tourists to the Philippines signals a very auspicious start to the New Year and indicates a positive result of President Bongbong Marcos Jr.'s state visit to China to further the relations between our countries," Philippine Department of Tourism Secretary Maria Esperanza Christina Garcia Frasco was quoted as saying in a press release.
Chinese Ambassador to the Philippines Huang Xilian said, "We believe that with the development of our tourism cooperation that there will be a growing number of Chinese tourists coming to the Philippines to enjoy the beauty of this country."

The Philippines was among 20 countries identified by China's Ministry of Culture and Tourism to pilot the arrival of Chinese tour groups following the nationwide easing of COVID-19 pandemic restrictions last December.
"The Philippines is a country blessed with many islands, a wealth of cultural offerings, wonderful food and the warmth of the Filipino people," Frasco said. "And we are open and ready to welcome our friends from China as we continue to improve the relationship between our two nations which spans millennia."