Hospice fire kills 4, injures 24 others in Poland
WARSAW, Jan. 6 (Xinhua) -- Four people were killed and 24 others injured in a fire that broke out early on Monday at a hospice in Chojnice, a town in the Pomorskie Voivodship in northern Poland.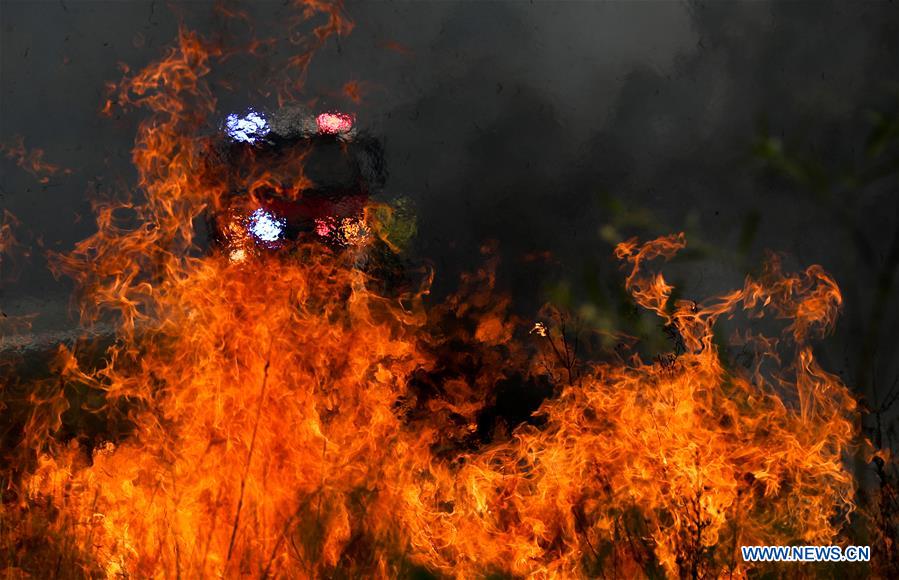 File Photo: Xinhua
A spokesman for the police in Gdansk, quoted by the Polish Press Agency (PAP), said the fire started at around 3 a.m. on Monday, with the most likely cause being a cigarette lit inside the building by one of the patients of the hospice.

The fire has now been extinguished.
That man and three other patients died as a result of the fire -- three of them on the spot and another at the hospital.
Twenty-four others were injured. Authorities said their injuries were not life threatening. The 24 injured included 20 patients, two members of the hospice staff and two policemen who were taking part in the rescue operation.
The prosecutor's office has already started an investigation into the fire. Local authorities in Chojnice said that the hospice would be closed at least temporarily, with the patients relocated to other hospices.
The police spokesman said the firefighters were on location only minutes after the hospice personnel rang the emergency number and that the fire was put out very quickly.
The hospice staff had started carrying patients out of the building but a locked door prevented them from taking the pensioners out. As a result, the firefighters had to tear down the door in order to get in.
The rescue operation was made even more difficult, since the elderly patients were not able to walk independently and had to be carried out of the building on their beds.
The mayor of Chojnice declared two days of mourning following the tragedy.