President's party set to triumph in Ukraine's parliament election
KIEV, July 22 (Xinhua) -- Ukrainian President Volodymyr Zelensky's party is projected to win a snap parliamentary election, said the country's Central Election Commission on Monday.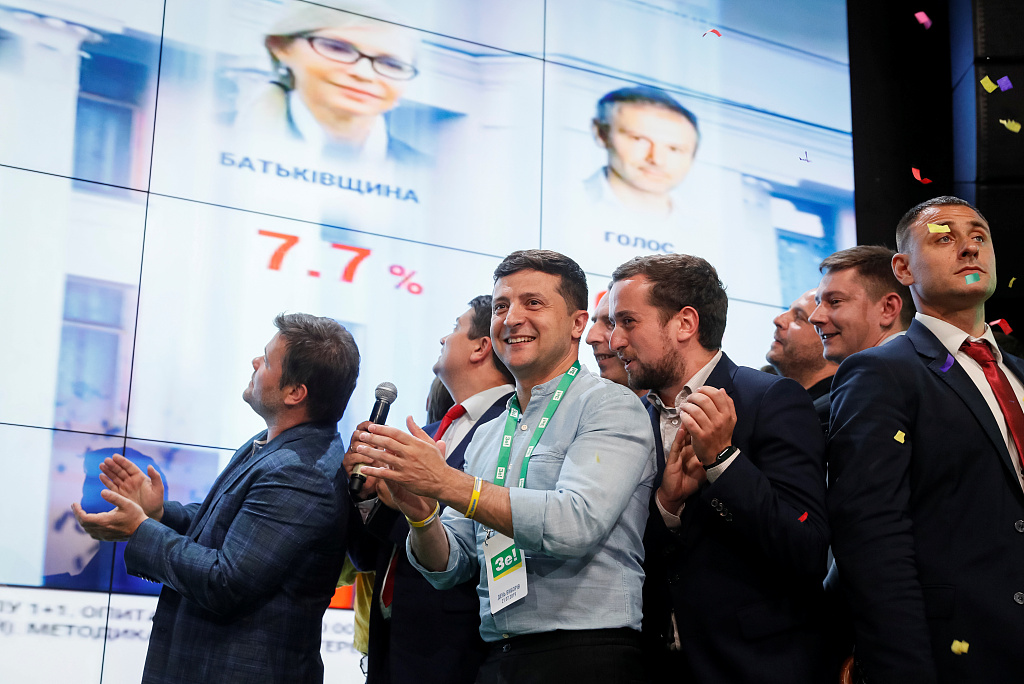 Ukraine's President Volodymyr Zelenskiy reacts at his party's headquarters after a parliamentary election in Kiev, Ukraine July 21, 2019. (Photo: VCG)
The early counting suggested that members of the president's Servant of the People party are leading in 99 single-mandate constituencies by winning more than 42 percent of the vote, the commission said.
The Opposition Platform - For Life party comes second with about 12 percent of the vote.