Botswana to hold general elections on October 23 2019
Botswanan President Mokgweetsi Masisi has instructed that the country's general elections will be held on Oct. 23, the Independent Electoral Commission (IEC) said.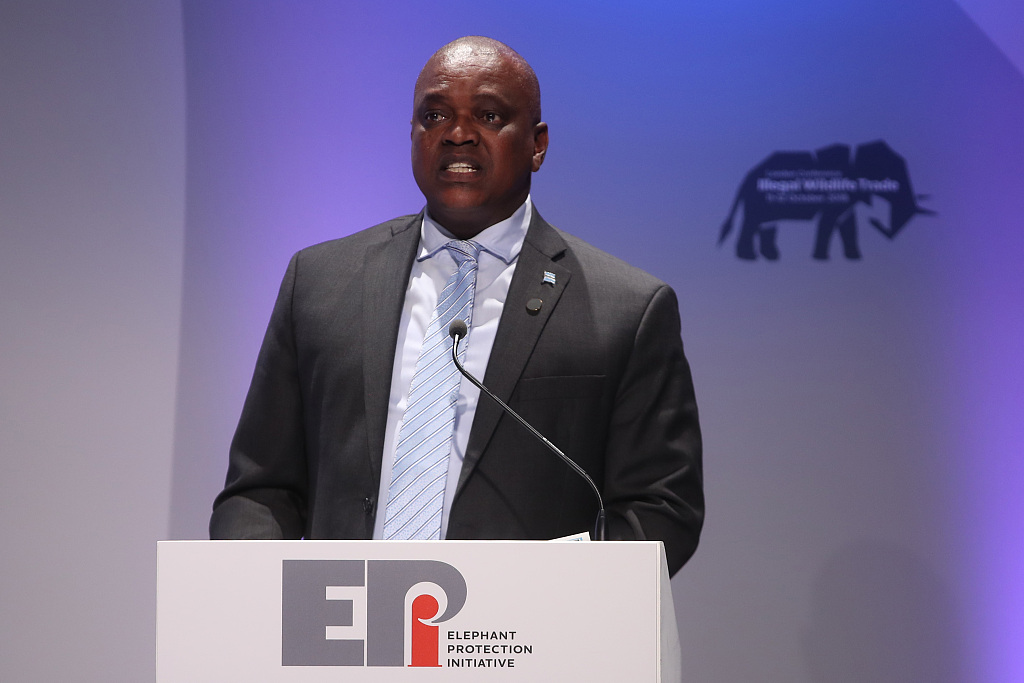 President Mokgweetsi Masisi of Botswana speaks during the 2018 Illegal Wildlife Trade Conference at on October 11, 2018 in London, England. (File Photo: VCG)
The announcement came after Masisi dissolved the parliament on Wednesday midnight.
At least six political parties are expected to take part in the Oct. 23 poll, including the ruling Botswana Democratic Party (BDP) and the main opposition party Umbrella for Democratic Change.
On Sept. 26, candidates will register at the designated nomination centre of each constituency and polling district, Osupile Maroba, the IEC public relations officer, said.
Winners of the general elections will fill the 57 national assembly vacancies and 490 local government positions, he said.
If the ruling BDP wins the day, Masisi will continue to lead the southern African country.