Russia expels Japanese diplomat for alleged espionage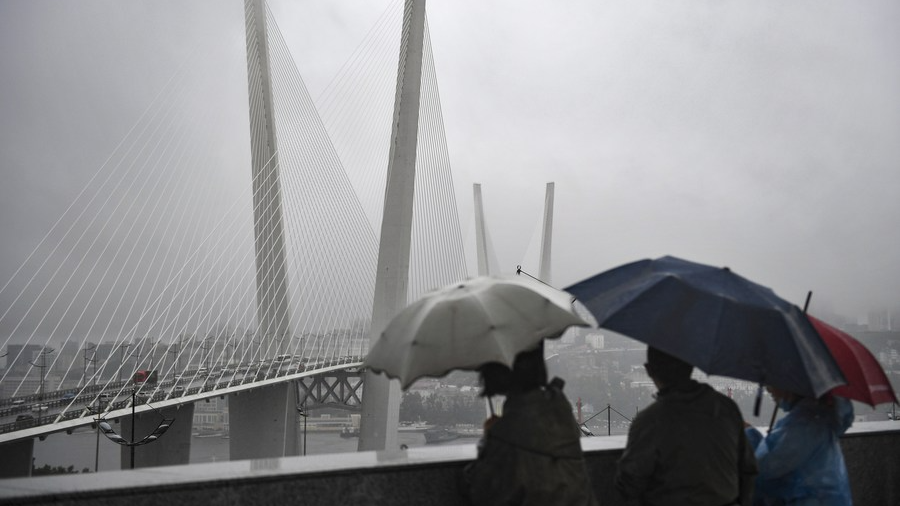 A Japanese diplomat based at the Consulate General of Japan in Russia's far eastern city of Vladivostok was ordered to leave Russia within 48 hours after being detained for alleged espionage, the Russian Federal Security Service (FSB) announced on Monday.

Tatsunori Motoki was declared persona non grata after being "caught red-handed while receiving, for a money reward, information of limited distribution about the current aspects of Russia's cooperation with one of the Asia-Pacific countries, including the impact of Western sanctions on the economic situation in (Russia's) Primorsky Territory," an FSB statement read.
The Russian security service distributed a short video it said showed the diplomat acknowledging that he had violated Russian laws, and said Moscow had lodged a protest with Tokyo through diplomatic channels.
The diplomat was released after a few hours of detention by the Russian agency. The Japanese Embassy in Russia protested to the foreign ministry, stating that detaining and interrogating a diplomat is "extremely regrettable and totally unacceptable," and that Russia's expulsion order is based on what it called "unjust reasons," Kyodo News Agency reported on Tuesday.
Moscow and Tokyo have traded tit-for-tat sanctions and expulsions of diplomats since the Russia-Ukraine conflict began on February 24.