France's first COVID-19 case may have happened a month earlier than suspected
People's Daily app
1588544408000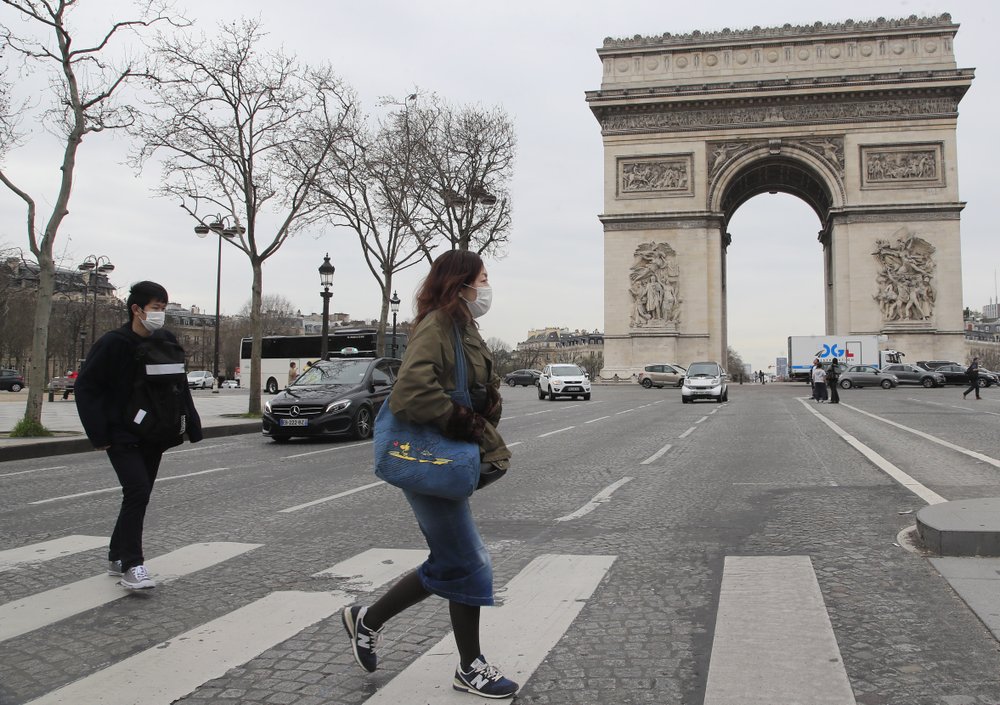 Tourist cross the Champs Elysees avenue in Paris, France, on March 16, 2020. (Photo: AP)

Paris (People's Daily app) - In an interview with French media BFMTV, Professor Yves Cohen, head of resuscitation services at Avicenne Hospital in Bobigny, and Jean Verdier in Bondy, in Seine-Saint-Denis, said that he conducted tests on 24 pneumonia patients in December and January.
The negative results from the PCR influenza and coronavirus tests were reexamined. It was discovered that a male patient had been diagnosed as a coronavirus patient at the Jean Verdier Hospital in Bondy, on December 27.
Cohen said the patient had been sick for 15 days and infected his two children, but not his wife, who works in a fish stall at a supermarket.
Because the patient did not have a travel history, Cohen determined that his wife had been his sole contact. And because the patient's wife did not sell Chinese fish, she contracted an asymptomatic infection due to the sushi stall in proximity to her stall.
"We cannot go any further, but I think that it is for another institution to carry out the investigations," Cohen said. "He may be patient zero, but perhaps there are others in other regions. All negative PCRs for pneumonia should be retested. The virus was probably circulating," Cohen emphasized.
During the early stages of the pandemic, it was reported that the first official infection was recorded on January 24, including two cases in Paris and one in Bordeaux. Should the cases receive official confirmation from health officials, it would move France's first COVID-19 case back by one month.