New vaccine breakthrough lifts global hope against pandemic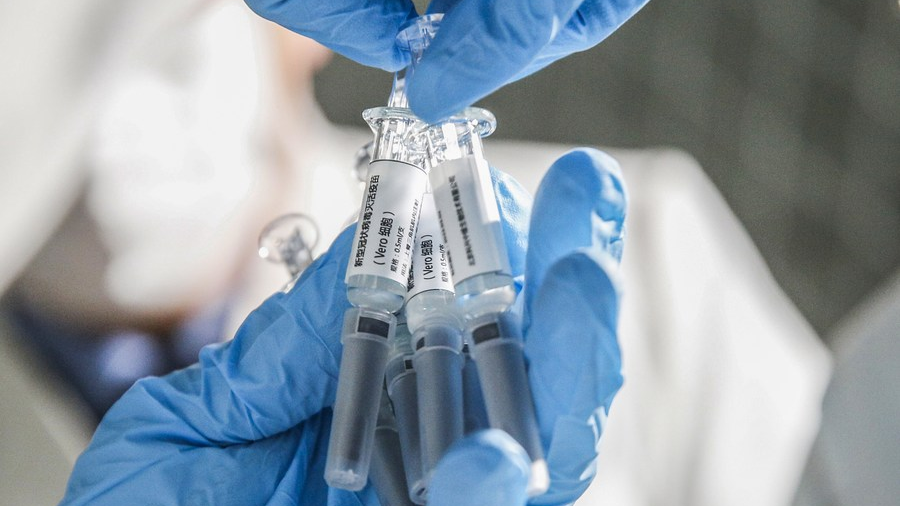 Global hopes of vanquishing the coronavirus pandemic were boosted Monday after a vaccine was found to be nearly 95 percent effective in a trial, bringing much-needed optimism amid surging infections and grueling new restrictions.
The news from the US biotech firm Moderna comes after similar results were announced last week for a vaccine candidate developed by pharma giant Pfizer and its German partner BioNTech.
Major stock markets surged Monday in response, building on a boom sparked by the Pfizer news one week ago.
Top US infectious disease expert Anthony Fauci hailed the results, telling AFP that the data exceeded expectations.
"The idea that we have a 94.5 percent effective vaccine is stunningly impressive," he said.
Moderna, whose results stem from a clinical trial of more than 30,000 participants, expects to have approximately 20 million doses ready to ship in the United States by year-end.
Yet with widespread availability of any vaccine still far off, governments around the world are clamping down with unpopular but life-saving restrictions on free movement, gatherings and business.
In the United States, President-elect Joe Biden expressed frustration over Donald Trump's refusal to cooperate on the White House transition process, saying "more people may die" of coronavirus without immediate coordination on fighting the surging pandemic.
The US is already the country worst-hit by the virus.
Globally, infections have neared 55 million with more than 1.3 million deaths, and experts caution there are still difficult and dangerous months ahead.
"A vaccine on its own will not end the pandemic," warned World Health Organization head Tedros Adhanom Ghebreyesus.
Supply will initially be limited to healthcare workers and other vulnerable populations, which could offer major help to hospital systems but will "still leave the virus with a lot of room to move," he said.