The latest: COVID-19 outbreak worldwide (Updated May 6)
People's Daily app
1620264267000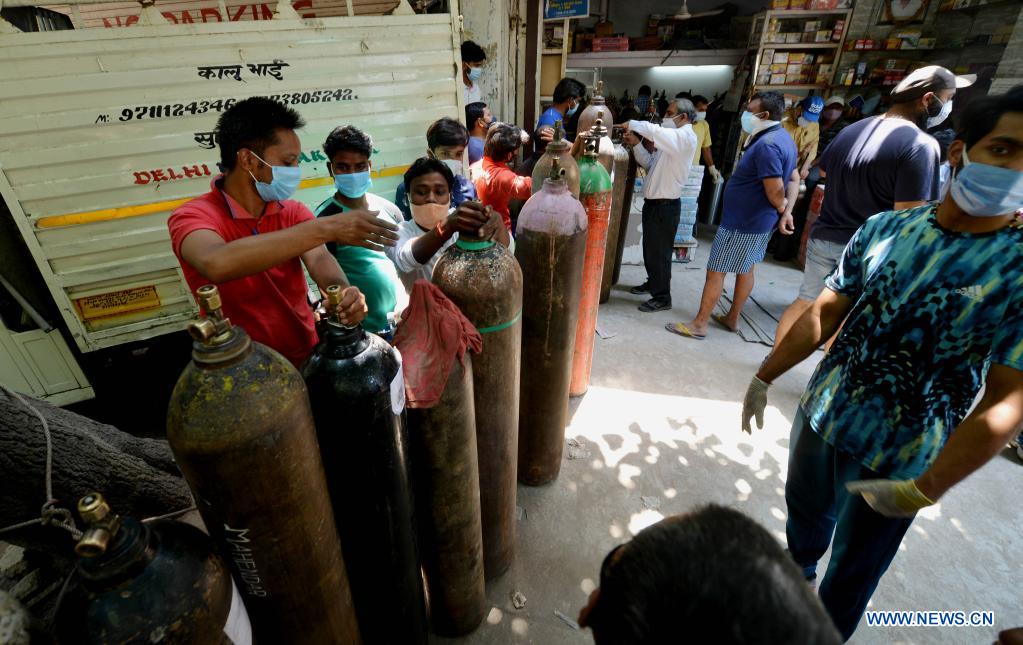 The total number of deaths from the COVID-19 pandemic worldwide has increased to 3,237,107 with the global confirmed cases reaching 154,759,285 as of 9:00 am BJT on Thursday, according to a tally by Johns Hopkins University (JHU).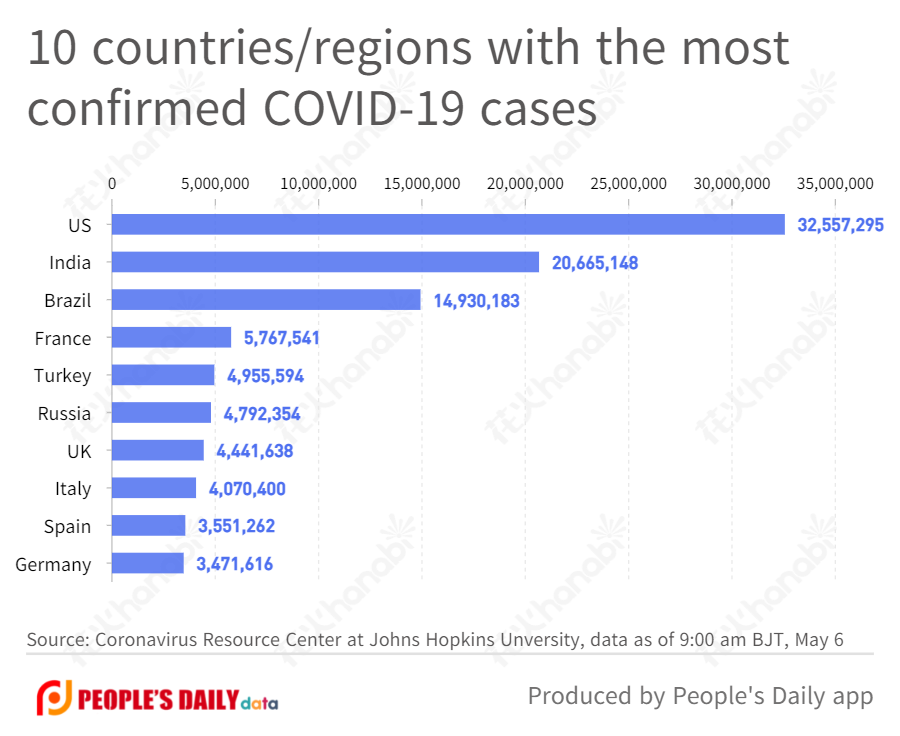 Current status (data as of 9:00 am BJT, May 6):
Turkey on Wednesday confirmed 26,476 new COVID-19 cases, including 2,414 symptomatic patients, raising the total number of cases in the country to 4,955,594, according to the health ministry.
Another 2,144 people in Britain have tested positive for COVID-19, bringing the total number of coronavirus cases in the country to 4,425,940, according to official figures released Wednesday.
Argentina on Wednesday reported 663 deaths from the novel coronavirus disease in a single day, the highest number of daily fatalities since the onset of the outbreak here on March 3, 2020.

Ontario, Canada's most populous province, reported 2,941 new cases of COVID-19 Wednesday morning, bringing the country's cumulative total to 1,252,891 cases, according to CTV.
The total number of COVID-19 infected patients in Sri Lanka surpassed the 115,000-mark on Wednesday after over 1,800 new patients were identified a day earlier, statistics from the Health Ministry showed.

The Iraqi Ministry of Health reported on Wednesday 5,813 new coronavirus cases, raising the total nationwide infections to 1,091,954.
Tunisian Health Ministry on Wednesday reported 1,448 new COVID-19 cases, raising the total number of infections in the country to 315,600.