US Senate report highlights intelligence failures ahead of Jan. 6 Capitol riot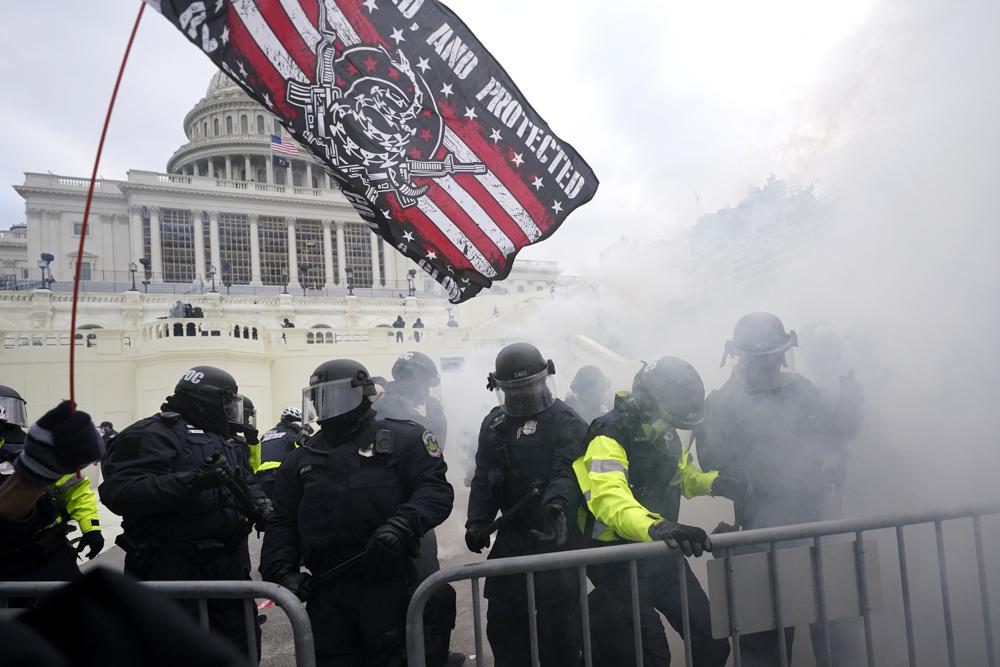 WASHINGTON, June 8 (Xinhua) -- The U.S. Senate on Tuesday issued a new report highlighting a number of intelligence and communication failures leading up to the Jan. 6 Capitol riot leaving five people dead, including a Capitol police officer.
The 127-page report from the Senate Rules Committee and Senate Homeland Security and Governmental Affairs Committee is the first full congressional committee review of the riot over which former U.S. President Donald Trump was impeached again just days before leaving the White House.
Multiple warnings of violence largely went unheeded by top leaders in several intelligence agencies, leaving U.S. Capitol Police (USCP) unprepared for upcoming attacks and clashes, the report showed.
"USCP's Incident Command System broke down during the attack, leaving frontline officers without key information or instructions as events unfolded. USCP did not formally designate incident commanders in advance of Jan. 6 through a department-wide operational plan. Senior officers were directly engaged with rioters during the attack, and USCP leadership never took control of the radio system to communicate orders to front-line officers," the report states.
It also took hours for additional security forces to arrive on the scene on that day due to bureaucratic delays, said the report.
"The failures are obvious. I think to me it was all summed up by one of the things in our report where one of the officers was heard on the radio that day asking the tragically simple question: 'Does anybody have a plan?' Sadly, no one did," said Senator Amy Klobuchar, chair of the Senate Rules Committee.
The report shows how people coming to Washington, D.C., shared online maps of the tunnels underneath the Capitol used by lawmakers and makes it clear that some rioters discussed bringing weapons.
"Despite online calls for violence at the Capitol, neither the FBI nor DHS (the Department of Homeland Security) issued a threat assessment or intelligence bulletin warning law enforcement entities in the National Capital Region of the potential for violence," the report states.
The report came after the evenly split Senate failed to advance a legislation last month that would create an independent bipartisan commission to probe into the Jan. 6 attack when a mob of Trump's supporters breached the Capitol to stop Congress from certifying Joe Biden's election victory.