DPRK leader expresses thanks to model workers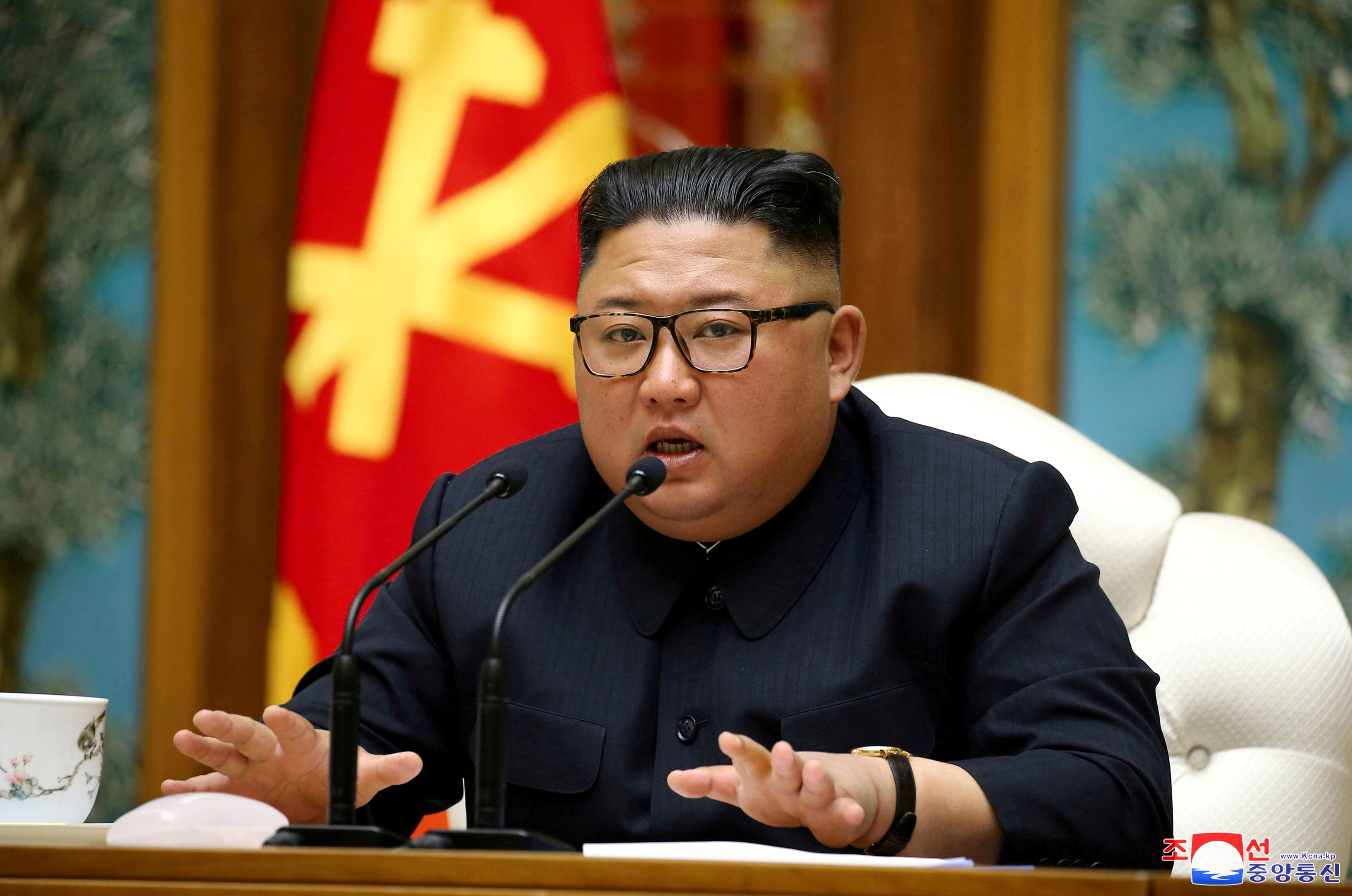 Democratic People's Republic of Korea (DPRK) leader Kim Jong Un speaks as he takes part in a meeting of the Political Bureau of the Central Committee of the Workers' Party of Korea (WPK) in this image released by North Korea's Korean Central News Agency (KCNA) on April 11, 2020. (Photo: Agencies)
Kim Jong Un, top leader of the Democratic People's Republic of Korea (DPRK), expressed gratitude to several model workers from multiple industries in the country, DPRK's official newspaper Rodong Sinmun reported on Friday, International Labor Day.
In the letter, Kim praised workers' contributions to developing the country, calling them "genuine revolutionaries boundlessly loyal to the Party's idea and cause, creators of miracles and innovations" with self-reliance and patriots to the country.
The letter noted that under Kim's leadership, workers' dignity, position, and role are improving significantly.
As this year marks the 75th founding anniversary of DPRK's ruling party, Workers' Party of Korea, Kim encouraged workers to "devote their heart and soul" to make this year "full of victories."
"It is imperative to further strengthen the ideological work so that all the working people can perform proud feats in today's struggle for opening a broad avenue of socialist advance," he said.