Nursing homes in the US seeking protection from lawsuits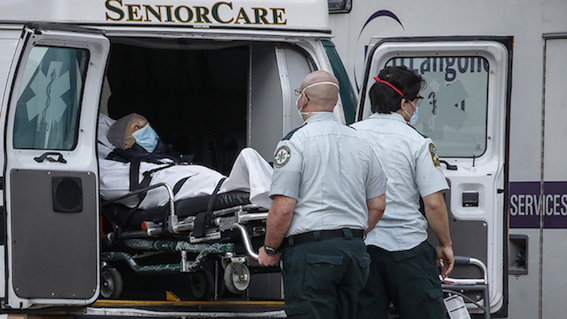 File photo: CGTN

As 20,000 nursing home residents have died from COVID-19, long-term care facilities in the U.S. face growing risks of being sued for inadequate care.
At least 15 states have enacted laws or issuing state executive orders to protect facilities from lawsuits. Now the industry is running a campaign to lobby other states to approve similar laws. They argued that since the pandemic was an unprecedented crisis, nursing homes should not be liable for events beyond their control, including lack of protective equipment and testing, and staffing shortages due to the sickness.
In other news, to improve procurement process, New York Governor Andrew Cuomo said Sunday that New York will participate in a regional supply chain program for purchasing medical equipment supplies to fight COVID-19 including masks, gowns, ventilators, and testing supplies. He said working together with other states would make them obtain stronger purchasing power and become more competitive in the international marketplace.
In Europe, to minimize the risk of a second wave of COVID-19 infection, several countries plan to develop their contact tracing abilities. France is expected to test state-supported "StopCOVID" apps in the week of May 11. In the meantime, UK cabinet minister Michael Gove announced on Sunday that they are going to test a new coronavirus tracing program next week.