Arson suspect arrested in central Portugal
LISBON, July 21 (Xinhua) - Portugal's judiciary police (PJ) in collaboration with the National Republic Guard (GNR) on Sunday detained a man suspected of setting a fire in Castelo Branco, which has caused 20 injures including eight firefighters and 12 civilians.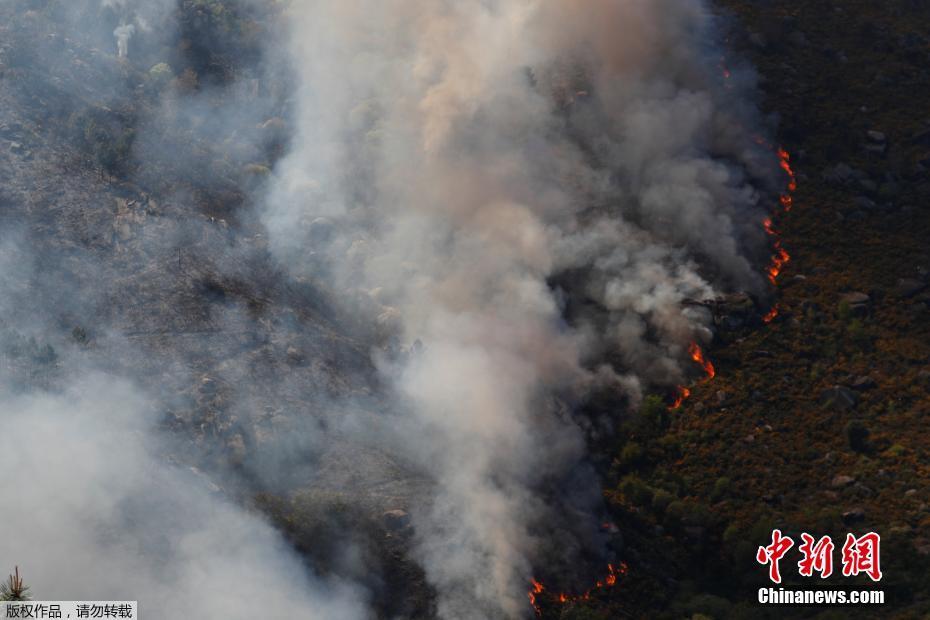 (File photo: Chinanews.com)
A statement from the PJ said that the 55-year-old man was arrested on suspicion of setting the forest fire, which has led to mobilization of 1,275 firefighters, 381 vehicles and 14 helicopters at 2 p.m. local time.
"The suspect, using a direct flame, placed a fire in a forest area populated with pines and weeds, within a vast forest patch, which would have more serious proportions had there not been a quick intervention by the firefighters of Castelo Branco," the statement said.
The action of the suspect will be present the first judicial interrogation for enforcement measures, it added.
The wildfires of Castelo Branco raging across central Portugal since Saturday afternoon caused 20 injuries including a civilian severely burned.
Earlier in the day, Eduardo Cabrita, Minister of Internal Administration, told reporters in the headquarters of the National Authority of Civil Protection in Lisbon that it is very strange that several fire fronts erupted in short space in a very limited period.
He said that the police are investigating the causes of the fires.
"The judicial authorities will certainly pay due attention at the proper time, since five fires have started with very short spaces that started separately by a few minutes," the minister stressed.
The fires broke out after the authorities issued on Friday a three-day fire warning due to forecasted hot, dry and sporadic windy weather over the coming weekend throughout the country.
Portuguese President Marcelo Rebelo de Sousa has expressed his solidarity with the firefighters and the people affected by the wildfires.
European Union has voiced its willingness to provide assistance to the southern European country to tackle with the fire.