Russia to never initiate use of nukes: Kremlin
People's Daily
1591213827000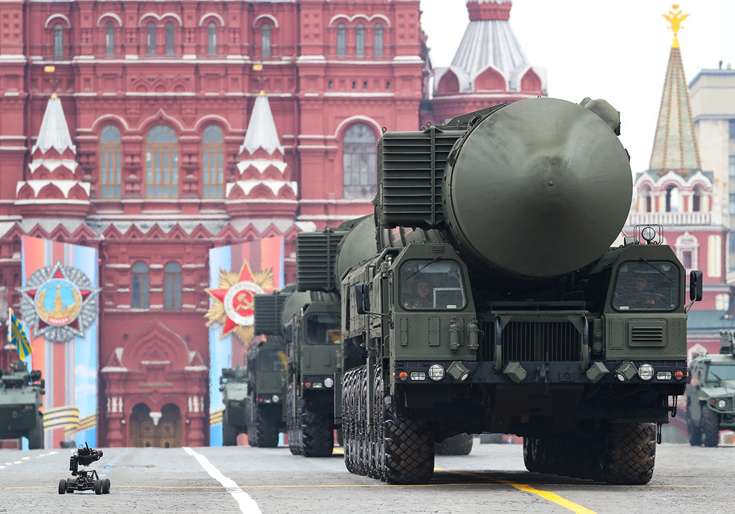 In this file photo taken on March 18, 2008, Russian troops are seen near truck-mounted Topol-M intercontinental ballistic missiles at a training field outside Moscow. (Photo: Xinhua)
MOSCOW, June 3 (Xinhua) -- Russia will never initiate the use of nuclear weapons, Kremlin spokesman Dmitry Peskov said regarding the country's newly released nuclear deterrence policy on Wednesday.

The policy unveiled on Tuesday specifies the situations that could lead Russia to retaliate for foreign nuclear attacks, Peskov told a daily briefing.
On Tuesday, Russian President Vladimir Putin signed a decree on the fundamentals of the country's state policy of nuclear deterrence.
"The Russian Federation reserves the right to launch a nuclear strike either in response to a similar attack or in the event of a threat to the existence of the state," the decree reads, stressing that the policy is defensive in nature.