Malaysia reports 38 new coronavirus cases, bringing total to 7,857
People's Daily
1591004304000
Bangkok (People's Daily) - Malaysia reported 38 new cases and no deaths related to the novel coronavirus on Monday, bringing the total number of infections to 7,857, and deaths to 115, according to the country's health ministry.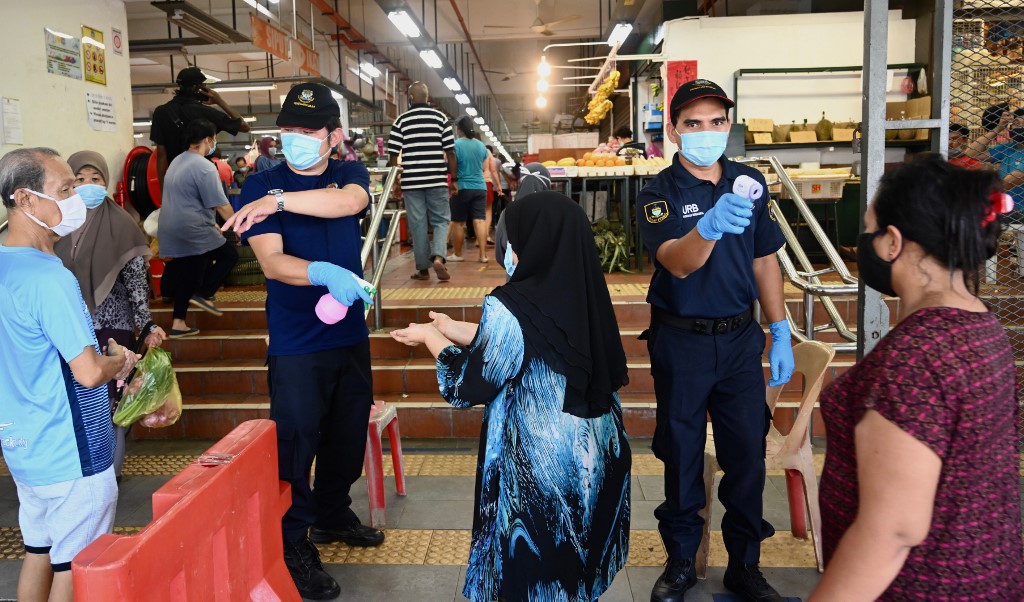 Security personnel check the temperatures of people entering a market, while enforcing social distancing, in Penang on May 29, 2020 as Malaysia eases its partial lockdown due to the COVID-19 novel coronavirus. (Photo: AFP)
So far, 6,404 patients have recovered from the disease, and eight remain in critical condition.