Mozambican health minister tests positive for COVID-19
MAPUTO, Oct. 13 (Xinhua) -- Mozambique's health minister Armindo Tiago has tested positive for COVID-19 but with no symptoms, said the minister in a statement sent to the press on Tuesday.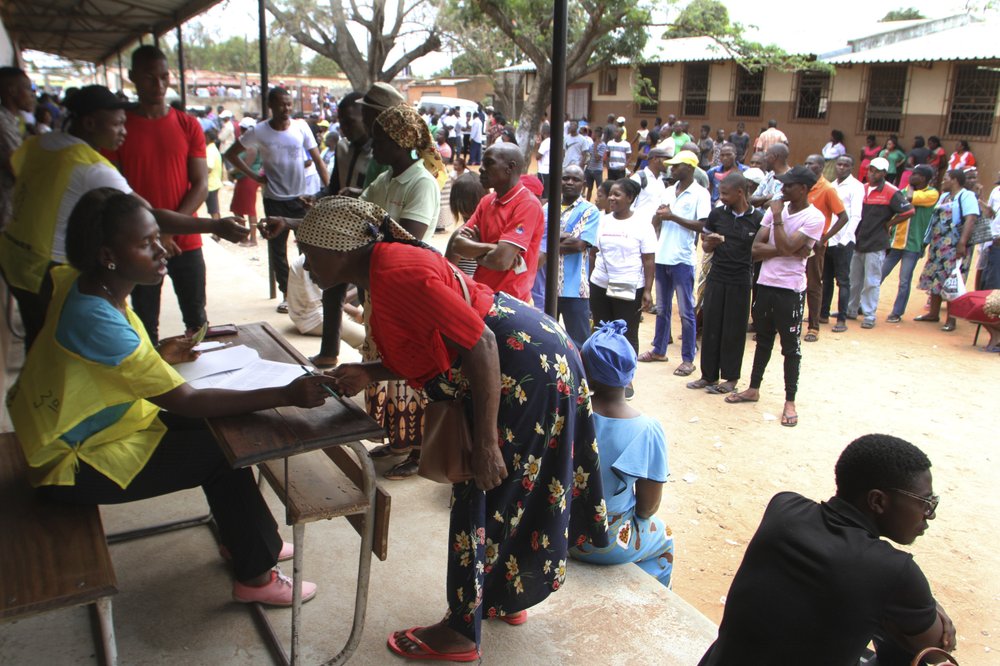 Voters queue to cast their votes in Maputo, Mozambique, Tuesday, Oct. 15, 2019 in the country's presidential, parliamentary and provincial elections. (Photo: AP)
"I come to publicly reveal that my COVID-19 test was positive. I have no symptoms. I am physically and mentally well. I am infected, but not sick," said the minister in the statement.

Tiago said his test was carried out on Monday morning as a preparation routine for a trip abroad.
"Due to the work I do and the underlying risk, I have been carrying out regular tests, the last time was last week, which was negative," said Tiago.
The minister said all those who were close to him or have had contact with him should take the COVID-19 test, some of his colleagues and family members have already done so.
"No one in this world can say that they are immune to the novel coronavirus. What we can do is to embrace more strongly the struggle to protect and care for the people who live and work with us," he said.
Armindo Tiago is the second senior official in the country to publicly acknowledge the infection with the coronavirus, following the city mayor of Maputo Eneas Comiche, who tested positive in late March.