Wisconsin parade deaths add to heightened tensions, deep division in US: media
TOKYO, Nov. 25 (Xinhua) -- The deaths of five people caused by a car plowing into a Christmas parade in the United States again shocked the country already convulsed by acts of violence and at war with itself over culture, individual rights and the very notion of democracy, the Japan Times has said.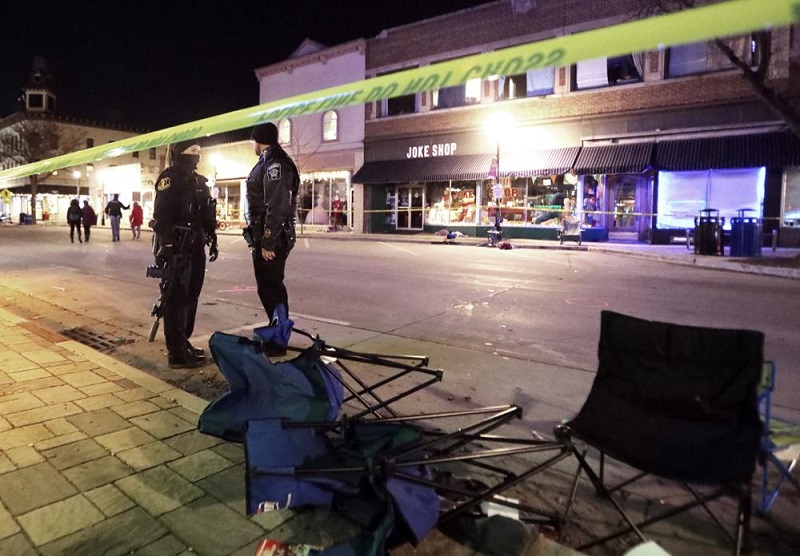 The incident in the Wisconsin city of Waukesha on Sunday came two days after the acquittal of Kyle Rittenhouse, a white teen charged with homicide after fatally shooting two men during racial justice protests last year, the Japan Times reported Tuesday.

The United States' fault lines over race, gun rights and vigilantism have been exposed in such high-profile incidents in recent weeks, the Japanese newspaper said.
These latest events added to flare-up in an increasingly incendiary atmosphere that has riven society amid perceptions of rising crime and freefalling trust in government and institutions.
The report also said that the violent crime rate in the United States -- including murder, assault, robbery and rape -- nudged up 5 percent from 2019 to 2020.
The murder rate rose an alarming 30 percent during that period, logging the largest single-year increase since 1905, according to the Centers for Disease Control and Prevention.
The International IDEA think tank revealed Monday that the United States has joined an annual list of "backsliding" democracies for the first time.
"Our democracy is in trouble," said Mary Stuckey, a politics professor at Pennsylvania State University was quoted in the Japan Times report, warning against the fixation on drama and conflict in public discourse.