Zimbabwean VP Chiwenga urges opposition to stop violence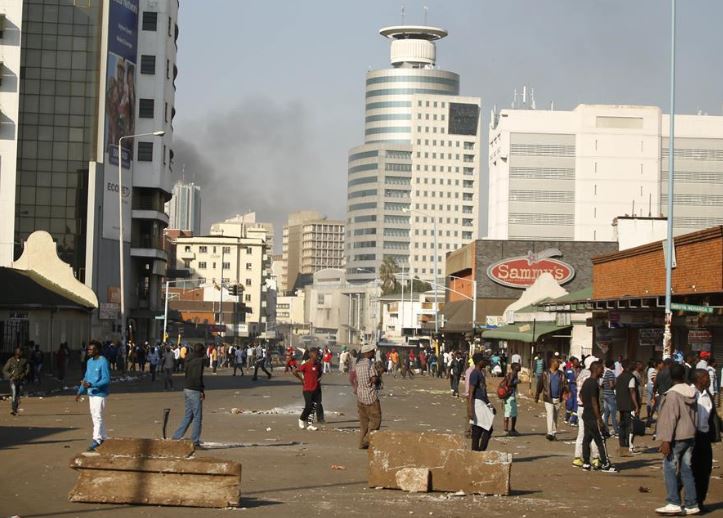 (Photo: Xinhua)

HARARE, Dec. 13 (Xinhua) -- Zimbabwean Vice President Constantino Chiwenga on Friday urged the main opposition Movement for Democratic Change (MDC) to stop violence and join a national dialogue spearheaded by President Emmerson Mnangagwa for the good of the country.
He said the MDC should join the Political Actors Dialogue (POLAD), a forum that brings together all parties that took part in last year's elections, to chart the country's way forward.
The MDC, which lost in last year's national elections, has refused to participate in the national dialogue, insisting that the dialogue be brokered by an external mediator, among other demands.
It also continues to dispute the outcome of last year's poll, which was won by Mnangagwa.
"President Mnangagwa extended a hand to all political parties that contested the 2018 elections to participate in POLAD. We are saddened as a party that your goodwill gesture has not been reciprocated by some.
"These malcontents, after losing the 2018 harmonized elections and Constitutional Court case, continued on a spate of retrogressive violence, intimidation and a propensity of lawlessness," he said. "This is evident in their persistent threats, demonstrations, unsanctioned gatherings and illegal industrial actions."
"They are wasting their time thinking that the leadership will change. Nothing will change," Chiwenga told the ruling ZANU-PF's 18th annual National Peoples' Conference in Goromonzi, Mashonaland East.
An enduring peaceful environment is essential for economic development and solid nation-building, he said.
"We appeal to all political actors to accept dialogue, respect the rule of law and respect the will of the people as a key tenet of the Second Republic."
Chiwenga called for an end to polarization in the country.
"We are Zimbabweans and this is our country," he said. "We must be united as Zimbabweans."
He said the ruling party is running on the philosophy that the economy comes first before politics, stressing the need for party members to put national interests first.
Chiwenga also urged party members and the general public to shun corruption.
"We need to be true patriots and loyal servants by shunning, arresting and exposing corruption," he said.