Garment factory fire kills 1 in Indian capital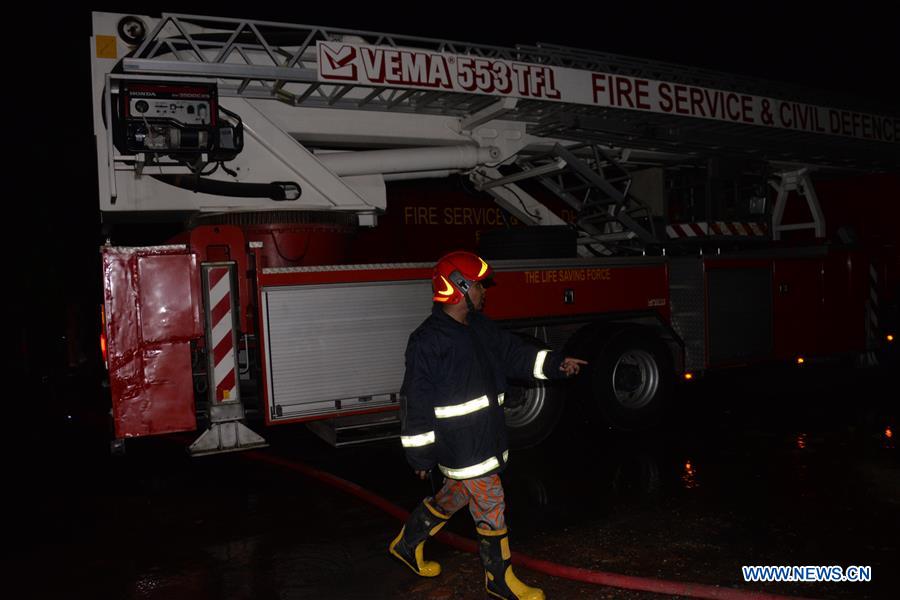 NEW DELHI, Nov. 25 (Xinhua) -- One people was killed Thursday after a fire broke out inside a garment factory here in the Indian capital city, local officials said.

The fire broke out at east Delhi's Geeta Colony, and fire services officials rushed to the spot to douse the fire.
Officials said a charred body of a 40-year-old people identified as Sanju Lal was found at the spot.
"We received a call at around 3:00 a.m. (local time) today about the incident. We rushed to the spot with five fire tenders. The fire had broken out in a room on the ground floor at the factory. It soon spread to other rooms. Lal's body was also found on the same (ground) floor," Delhi Fire Service chief Atul Garg told the media.
Reports said Lal used to work at the factory and was alone when the fire broke out.
The police have registered a case and ordered an investigation into the incident.
Chances of fire in Indian factories are usually high as people often ignore safety standards vis-a-vis fire.