Russia to host Kavkaz-2020 multinational anti-terror drills
MOSCOW, Sept. 8 (Xinhua) -- The Kavkaz-2020 counter-terrorist military drills, which will involve troops from 10 countries, will take place in Russia between Sept. 21-26, Russian Defense Minister Sergei Shoigu announced on Tuesday.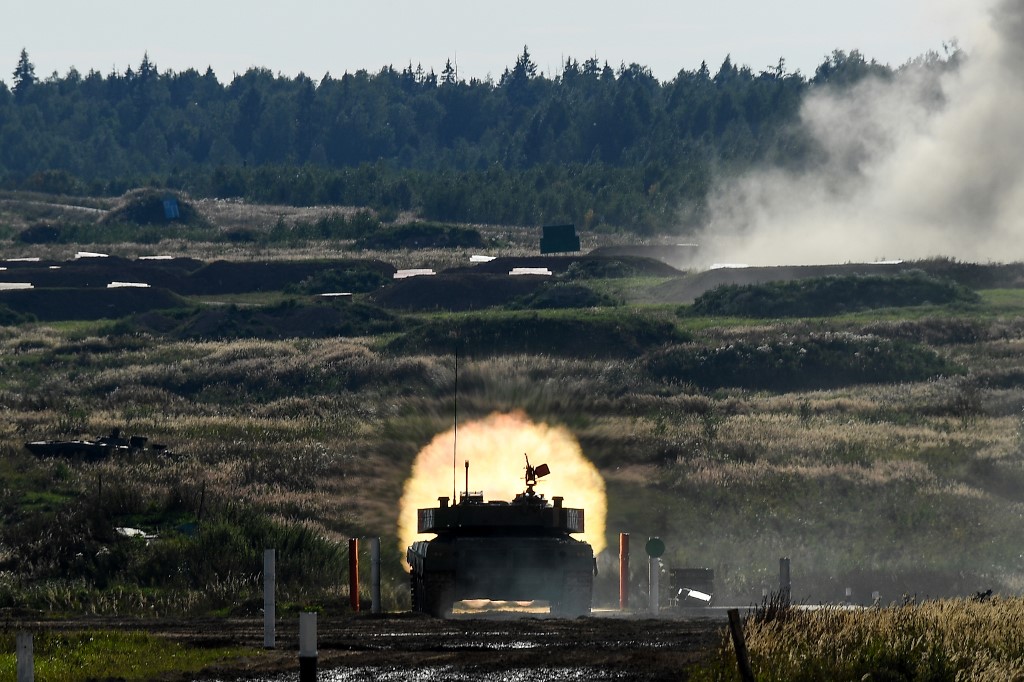 File photo: AFP
The main actions will unfold at the Kapustin Yar and Ashuluk training grounds in south Russia's Astrakhan Region, as well as in the waters of the Black and Caspian seas, Shoigu said at an online conference with the country's senior military officials.
In addition to the 10 participants, nine more countries will send military observers to Russia, he said, without naming any of them.
Shoigu did not disclose the number of troops or military equipment involved, though the Russian Defense Ministry has said that the Kavkaz-2020 will be the country's largest training event this year.