UN chief condemns indiscriminate bombing in Tripoli's airport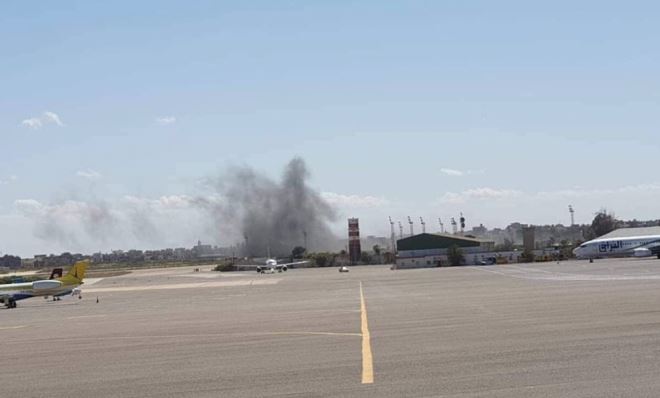 (Photo: China Plus)

UNITED NATIONS, Feb. 29 (Xinhua) -- UN Secretary-General Antonio Guterres on Saturday condemned the recent indiscriminate bombing of several parts of Tripoli of Libya, including residential areas and Mitiga Airport.
In a statement, the secretary-general emphasized that civilians must be protected at all times in line with international humanitarian law.
He called for an immediate cessation of hostilities, and urged the implementation of a recently adopted Security Council resolution.
The forces of the UN-backed Libyan government said on Friday that the rival east-based army attacked the Mitiga International Airport in Tripoli with heavy shelling. The authorities have evacuated the Mitiga International Airport and suspended all the flights, according to the statement.
The east-based army, led by Khalifa Haftar, has been leading a military campaign since April 2019 in and around Tripoli, attempting to take over the capital city and topple the UN-backed government.
The fighting has killed and injured thousands of people and forced more than 150,000 civilians to flee their homes.
The rivals agreed on a cease-fire on Jan. 12. However, both parties exchanged accusations of breaching the truce.