3 security forces, 10 militants killed in clashes in N. Afghanistan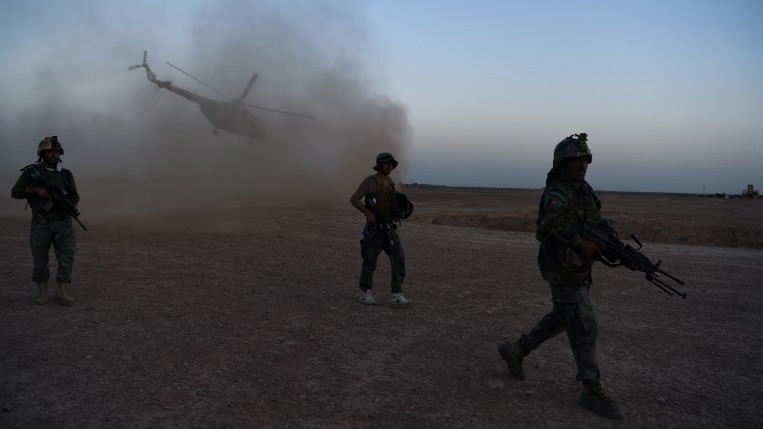 File photo: CGTN
KUNDUZ, Afghanistan, Sept. 2 (Xinhua) -- Three security forces and 10 Taliban militants were killed in fresh clashes in Afghanistan's northern Kunduz province on Monday, a local official said.
"Militants waged an attack with assault rifles and machine guns on Archi district center on early hours of Monday. Government security forces repelled the attack, forcing militants to flee, after leaving 10 bodies behind," Nasruddin Nazari, district chief, told Xinhua.
Five militants and two security forces were also wounded during the clashes in Archi, in the northeastern of provincial capital Kunduz city.
"The attackers tried to capture the administrative offices and the district police station but their vicious plan was foiled," the official added.
The province, 250 km north of Kabul, has long been the scene of fighting between Taliban militants and security forces.
On Saturday, at least 38 militants, five civilians and 20 security forces were killed and 85 civilians and security forces were wounded during clashes after Taliban militants attack Kunduz city.
Violence has escalated in the previously peaceful northern region over a past few years as Afghan security forces push against the militants in southern and eastern regions.
On Sunday evening, Nazir Mohammad Niazi, a pro-government tribal elder and former mayor of Faizabad city, capital of neighboring Badakhshan province, was killed in a bomb attack in Faizabad.