Australian PM Morrison apologizes over News Corp harassment claim
"I deeply regret my insensitive response," Australian Prime Minister Scott Morrison apologized for responding to a journalist's question with an active claim of workplace harassment during a press conference on Wednesday.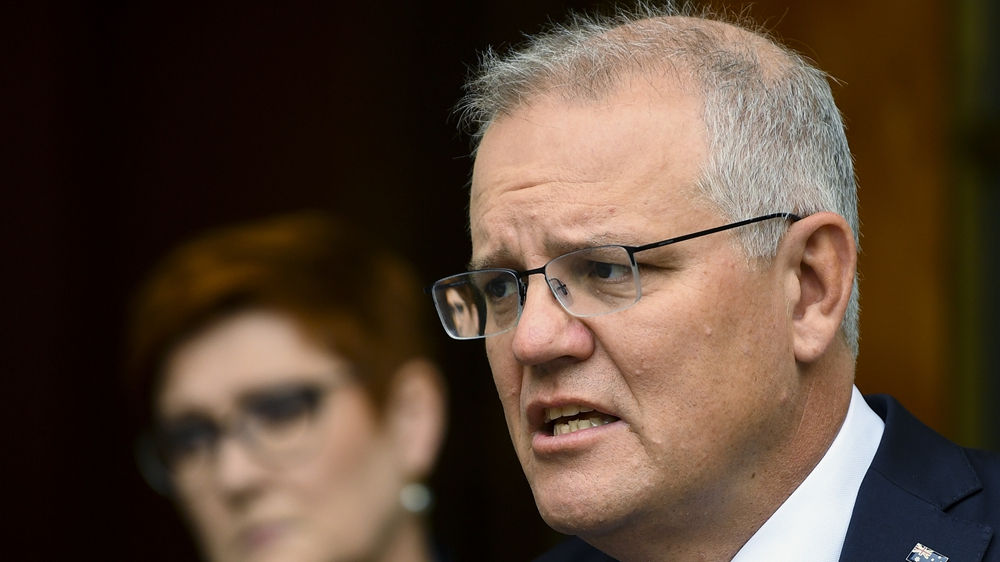 At the conference, Morrison had said he would promote cultural change amid mounting dissatisfactions over allegations about the mistreatment of women. But he was involved in a terse talk with Andrew Clennell, a journalist from News Corp's Sky News, saying that News Corp was investigating claims of harassment against one of its employees.
Hours later, News Corp strongly denied the prime minister's claim, describing it as "extraordinary." News Corp Australia's Executive Chairman Michael Miller suggested that Morrison had conflated a report.
"This is simply untrue and it undermines the principle that people must be able to raise issues safely and in confidence," he said. Tanya Plibersek, the shadow minister for women in the Labor Party, accused Morrison of attacking media to hedge the question about his response to sexual assault.
The prime minister issued a late-night apology for his irresponsible remarks that day. "I accept their account. I was wrong to raise it, the emotion of the moment is no excuse," he said, adding, "I had no right to raise this issue and especially without their permission."
Last week, protesters in Australia vented their fury over rape allegations, calling for gender equality. The prime minister has announced a string of measures to improve gender equality in politics over the next few weeks.
(With input from agencies)